How To Donate To Planned Parenthood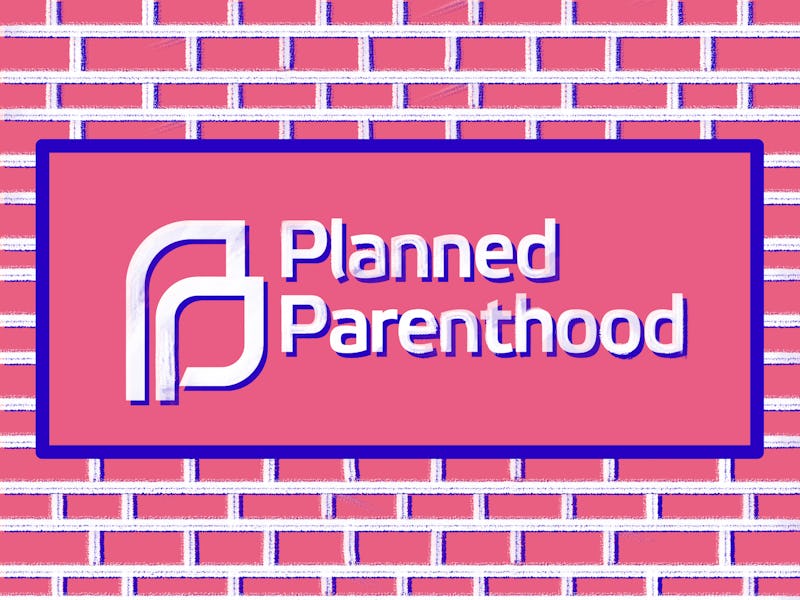 If you voted for Hillary Clinton, you are likely still in shock and completely saddened by the news that she lost the presidency to Donald Trump, someone who completely embodies everything you stand against. You should take a moment to mourn this loss — it's important to allow yourself to grieve. It will help you find the positives in this unbelievable reality we are facing and hopefully encourage you to find ways to help protect and heal the country. One example? Donate to Planned Parenthood. It's never been more important to help defend women's rights to our own bodies and to extend affordable healthcare for everyone.
Donald Trump's stance on Planned Parenthood has been clear throughout his campaign and this election. In September, the Trump-Pence ticket issued a letter to its pro-life voters, stating it would defund the organization, nominate justices to the Supreme Court who are against abortions (to potentially overturn Roe v. Wade), make the Hyde Amendment (which bans federal taxpayers from funding abortions) permanent, and sign into law the Pain-Capable Unborn Child Protection Act (which bans late-term abortions). Let's also not forget when Trump told MSNBC's Chris Matthews that there should be "some sort of punishment" for women who seek abortions, although he recanted it hours later.
While it may be frightening to think about the future of Planned Parenthood under a Trump presidency, it's crucial that those who support it be proactive to protect the institution. Whether it's with your time or money, here's how you can help Planned Parenthood right now.
Donate
It's never been easier to donate to Planned Parenthood. You can donate directly to the website. There is even an option to make your contribution monthly (or in someone's honor). You can also donate by mail or over the phone by calling 1-800-798-7092.
Take Action
Fight against lawmakers who want to defund Planned Parenthood and halt women's rights to safe abortions. Write to Speaker Paul Ryan and speak out to our republican senators. And it goes without saying — register to vote.
Volunteer
There are over 650 Planned Parenthood health care centers across the country and 2.5 million men and women who visit them annually. They can always use more help. Click here to find out what volunteer opportunities there are available and see how you can help locally.
Support Organizations That Support Planned Parenthood
Choose to shop from companies that donate to Planned Parenthood. For example, Amazon's AmazonSmile allows you to donate 0.5% of the price of your eligible purchases to the charitable organization of your choice, including Planned Parenthood.
Educate Others
There are still ways to give to Planned Parenthood even if you can't make any monetary donations. Educate people and spread the word about Planned Parenthood by sharing your story.
In the words of Hillary Clinton, "please never stop believing that fighting for what's right is worth it." Women's rights to our bodies is an issue worth fighting tirelessly for.
Images: PlannedParenthood/Instagram