Lush's LE Holiday Collection Has 100+ Products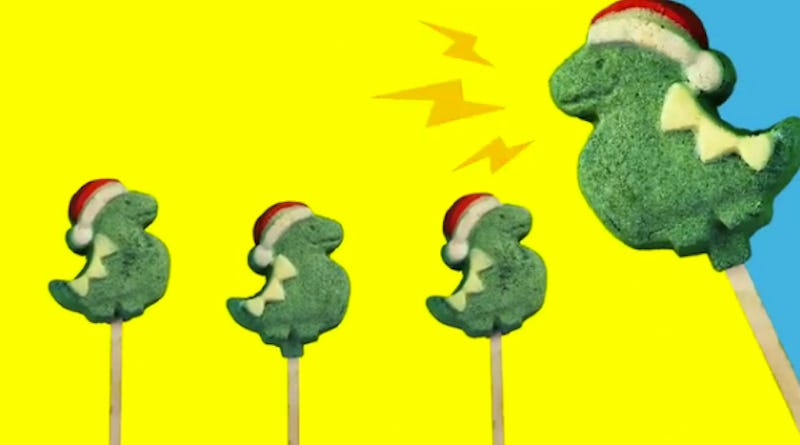 The season of giving is finally here, but one look at Lush's Holiday Collection and you'll want to do a little personal shopping too. The company has tons of standout products for ever single season, and this time is no different. I'm talking over 100 products, people! What's in Lush's Holiday 2016 Collection, you ask? There's everything from bath bombs and gift sets to bandanas and decorations.
If you thought the holiday makeup collections were great, then just wait until you see what Lush has thought up for the season. You might know the company for their bath bombs, but there's so much more that they have to offer. All in all, there's 102 limited-edition items on the site. The products range from Face Jellies and body creams to Lip Tints and Bubble Bars. Basically, there's something for everyone on your shopping list.
In my opinion, the best part is the gift sets. On top of tons of single items, there's 41 gift sets to choose from. Some of them are filled with beauty items while others are jam-packed with their signature Bath Bombs. They prices range from $16 for the smaller kits to up to $150 for the all-in-one packs. Each of them are totally worth the price, if you ask me.
Under The Mistletoe Christmas Gift, $60, lushusa.com
How adorable is that! That's only the start of the amazing products too. Don't get my wrong, there are tons of singles that are great buys as well. On top of new aditions and scents they brought back their adorable Santasaurus and Peeping Santa Bubble Bars as well.
I honestly can't get over how adorable the products are.You can snag these items at your local Lush store or shop the entire 100+ products online. They won't be around for long though, so I'd get to shopping while you still have time.
12 Days Of Christmas Gift, $100, lushusa.com
You just have to head over to the site and see all the glorious items for yourself. Santa, if you're reading this, I'll talk one of each!
Images: lushcosmetics/Instagram (1), Lush (2)