Expect The 'Magic Mike' Sequel To Be...Big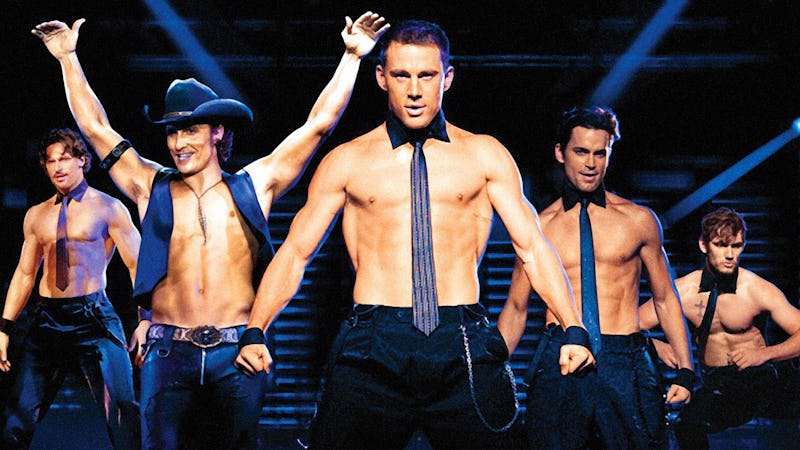 CHANNING TATUM STRIPPING ALERT. Got your attention? Cool. The director and the title of the Magic Mike sequel has been announced, and wait 'til you hear the name that was settled on for the sequel to the super campy original feature. We all likely share the belief that no male stripper movie worth its salt should simply add a 2 to its name. In fact, it needs something to represent its...size shall we say?
So now, we have what just might might be the most hilariously appropriate titled sequel ever. The Magic Mike sequel will be called...(drum roll, please)... Magic Mike XXL, which means that if there's a third installment, it would have to be XXXL, which may be more than some of us can handle at this very moment.
While we don't have much more information on the movie yet, we do know that it will be directed by Greg Jacobs, who served as the original movie's first AD to director Steve Soderbergh. Jacobs, who served as a producer in the original film, will stay on as a producer, and Soderbergh will also stay on as executive producer.
The entire stripping cast has yet to be announced, but we know that the majority of the original disrobers should return; however, it looks like some of the fellows may be written out. One thing we do know is that whatever screenwriting choices are made will be made with very discerning consideration, as Channing Tatum is taking this project very seriously (never underestimate the power of art, you guys), as we can see from his Instagram posts.
The only other thing we know that we can expect? It's that the sequel is going to be, well, XXL.
Image: Warner Bros.