Tinder Just Added New Gender Options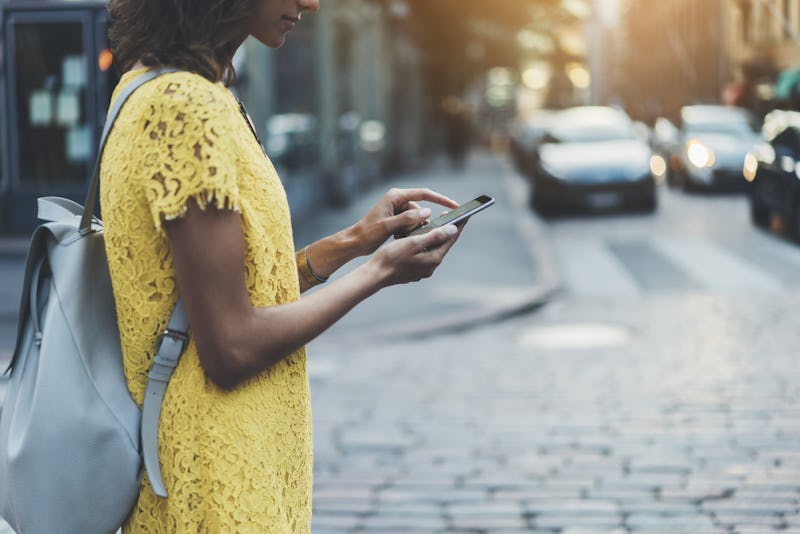 Tinder just did something big. With it's new #AllTypesAllSwipes update, Tinder is making a big step towards transgender acceptance. Basically, the new update will include transgender identification options and a feature that allows you to write in your gender. And it's really effing exciting.
We've already seen some movement in this direction. The dating app Bristlr completely removed the male and female option, opting instead for "bearded" or "non-bearded" options. It's about time, as the Massive MillennialsPoll released last year looked at 1,000 people between the ages of 18-34 and found that half of Millennials don't think that there are only two genders. A lot of us think gender falls on more of a spectrum.
But this is bigger than that. One, it's significant because Tinder is a huge platform — and the OG of dating apps. But also because they're not just giving trans options, but allowing you to disclose or describe yourself, in your own words, too.
"It sends a strong message of acceptance when a platform like Tinder clearly tells its users that transgender people are welcome," said Nick Adams, director of GLAAD's Transgender Media Program, who worked with Tinder on the update, in a press release. "Trans people who use Tinder are, like all other users, looking to form relationships and find the right match. Tinder's update allows trans users to be themselves on the platform, and makes it clear that Tinder is committed to inclusion. This update reflects a growing awareness that trans people are part of the fabric of everyday life, which in turn, accelerates acceptance for transgender and non-conforming people. "
They also released a video with trans folk and activists talking about their experiences on Tinder and how they felt about the update:
"I would be reported and then I would be blocked from Tinder," this user explained. A lot of folks had experienced this and it made the app feel really unwelcoming to a big portion of the trans community.
Another theme was aggressive questioning once people realized you were trans. This user said: "People just think it's OK to ask certain questions and they're just generally very disgusting and offensive."
Now, there's a chance that people will of course respond badly to people openly listed at trans, but the hope is that those people won't be searching for trans folk in the first place. But I do think it's a concern.
Repetition burnout was another issue. "I just had to explain so much and I just got sick of it." This will hopefully be solved by being able to name your gender and disclose whatever information up front.
The New Look
But now some of these problems should change. Firstly, you can decide whether or not you want your gender displayed at all, but if you do — then you're really in the driver's seat. "Our goal is to provide a product that gives our transgender and gender non-conforming users a better experience on Tinder," said Tinder CEO Sean Rad in a press release. "We're really excited about the update and believe it is the right step to take as a company to create more meaningful connections between all of our users. Everyone is welcome on Tinder."
Well done, Tinder. I'm excited to see what you come up with next.
Images: Fotolia; Tinder