Jack Is Being Selfish On 'This Is Us'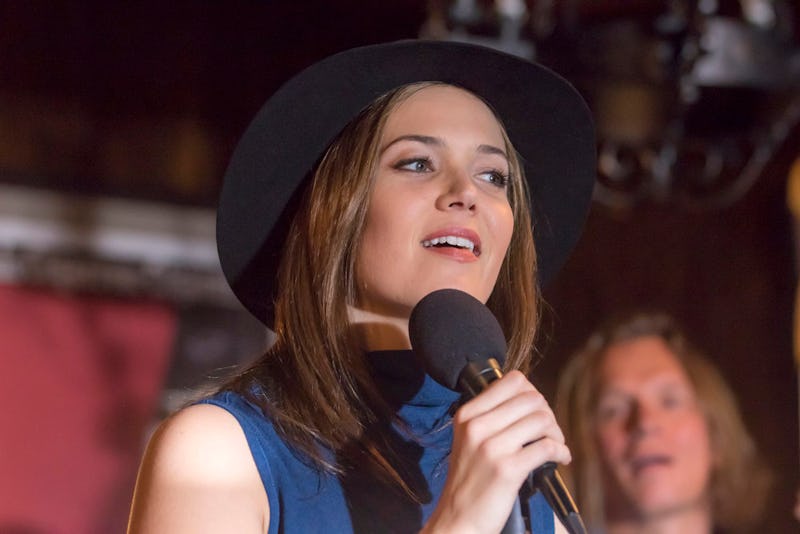 Viewers met Mandy Moore on This Is Us as Rebecca Pearson, a mom of three who is just trying to make sure that all of her triplets make it through the day (same, minus the mom-of-three part). As the season has progressed though, I've loved learning more about Rebecca and her pre-mom life. For instance, she loves the Pittsburgh Steelers, didn't know if she wanted kids, and has aspirations of being a big-time singer. Her fledging singing career slowed after she had children, but it could be picking back up. The only problem is that Jack is being selfish on This Is Us , because he really doesn't seem that interested in his wife.
All couples have their ups and downs, but Jack in particular seems to be going through some things. He laments that he didn't get to kiss Rebecca goodbye that particular morning, but he says he can't make it to his sons' football game (he eventually does) and then doesn't really ask about Rebecca's band rehearsal earlier in the day. An old friend called up Rebecca and asked her to sing with him, so of course, she jumped at it. Except Jack doesn't seem to care. That night, they didn't really speak about it either. What gives, Jack? Rebecca doesn't seem crushed by it yet, but I would be if my husband didn't care about my life's passion.
A lot of things get thrown by the wayside when you have a child, but now that Rebecca is trying to find her footing in the adult world again, it feels to me as if Jack can't be bothered. Is this the beginning of the end of their relationship? Judging by her memories of their washing machine (that was the theme of the episode), she is still happy with Jack. But is Jack still happy with Rebecca? Rebecca is now married to Jack's best friend Miguel and Jack is dead, so we'll just have to see where their split happened, but I think viewers are seeing the beginning of the end.
Images: Ron Batzdorff/NBC (2)