Fall In Love With "Zoey" From KL Polish Collection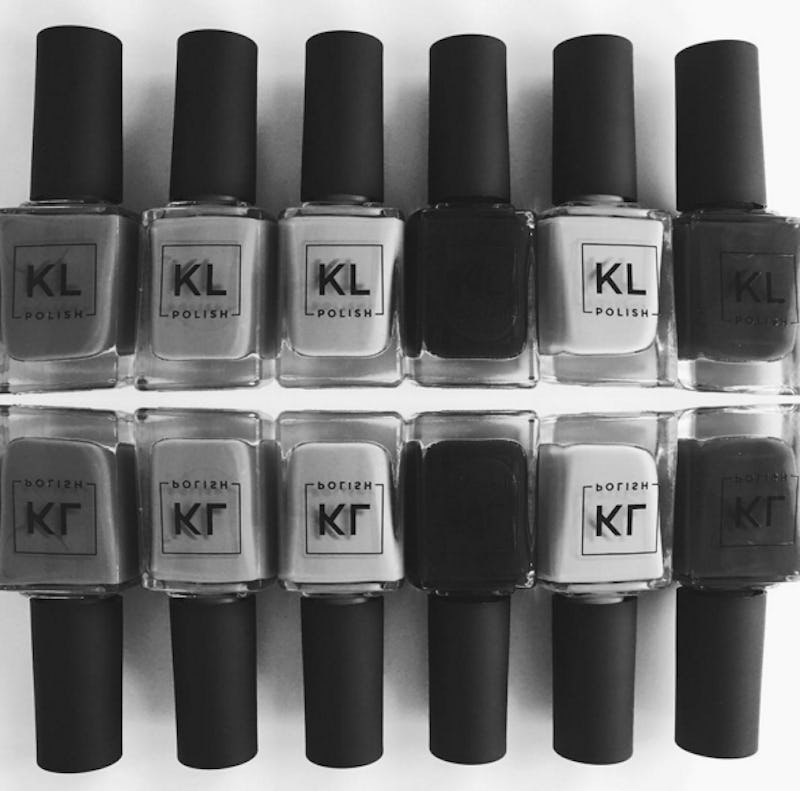 Whether you're following her makeup tutorials step by step or buying products she created to get an even more authentic "KathleenLights" feel, you know you could always use a little more of this girl's aesthetic in your beauty routine. What color is "Zoey" in the KL Polish Collection? I'm glad you asked because this beauty vlogger is proving to know just what we all needed next — a killer manicure.
She first started teasing the line when she took to Twitter to poll fans about what they liked/didn't like about different polish formulas. Clearly, she really wanted to get this right, and if the shades are any indication of how this lacquer will perform, I can safely say you're going to love it.
KathleenLights has been very secretive about the line, only posting black and white photos and giving very little information about the launch date. But, she has shown off three of the colors. One, a shade called Brick Sidewalk, is the perfect terra cotta. There's also Caramello, which is a shade warm caramel color, and the other, Zoey, is a beautiful dusty rose hue. Once you get a load of this shade, you're going to be convinced that you need this polish (and the rest of the line) as soon as it's available.
This is going to take your manicure to the next level.
The colors she's shown off are incredible.
So far, each one is extremely unique.
And I have high hopes for the others!
I'm dying to see all of them.
Whether you're a polish person or no, you're going to want to slick these on your nails.
So, really, KathleenLights, don't make us wait too much longer!
Image: kathleenlights/Instagram (1)