'Paranoid's Future Is Still Uncertain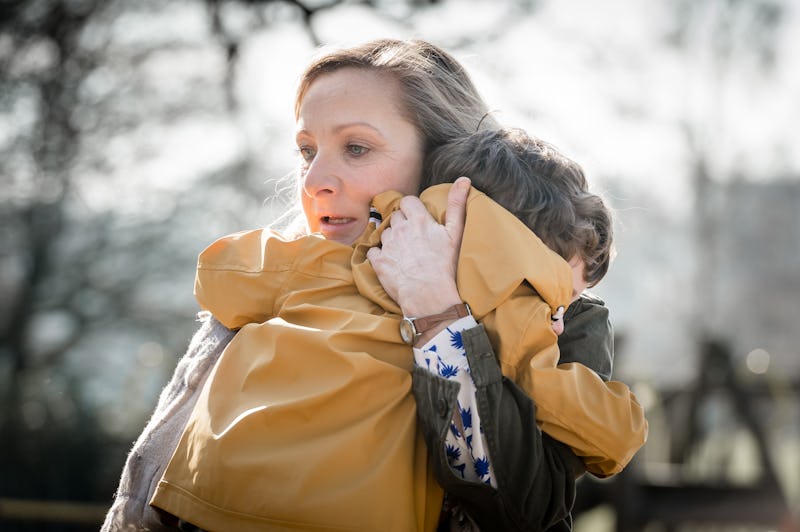 What is it about British television that makes it so much better than American television? I think it has something to do with the fact that British series seem to know when to stop — they don't stretch a show out into 15 seasons of drivel. Instead, they're happy with two or maybe three seasons of great writing. There's something to quitting while you're ahead, isn't there? However, there are some downsides to that, as the shows you grow attached to may not be around for long. That's why I'm already worried about whether my favorite new British import, crime drama Paranoid , will return for Season 2.
The series, which just hit Netflix for American audiences on Nov. 18, was originally described in its ITV press release as an "eight part thriller," and that means eight episodes. In those episodes, Paranoid will explore what happens after Doctor Angela Benton is stabbed to death at a playground in the fictional hamlet of Marshwell while playing with her son. The detectives in the town take action, interviewing every witness possible, but people can be very unreliable witnesses, and everyone's accounts of the murder (which happen in broad daylight) vary. As the police get deeper into the investigation, things get darker, and soon, the police realize that they're actually up against a criminal that is bigger — and badder — than they ever expected.
I love a good conspiracy theory and a good murder mystery (I've fallen down the Wikipedia murder rabbit hole more than once, that's for sure), so Paranoid is right up my alley. I also think it helps my language skills to decipher all of these accents, and Mr. Molesley from Downton Abbey is in it, too!
So far, nothing has been announced in terms of a second season, and the fact that the series was intended to be eight parts doesn't make one especially likely. There's always the chance that if the series does well and the creators have ideas for how to continue the story, it could be renewed, but it may end up being more of a miniseries — we'll just have to wait and see what ITV decides. I would be fine with eight episodes in which a murder is solved and then a whole new crime happens every season.
One of the most interesting things about Paranoid is that Detective Bobby Day, played by Robert Glenister, suffers from severe panic attacks as he's trying to do his job, and that element could connect seasons that cover different topics. As Glenister told the Radio Times, Day's panic attacks and their subsequent treatment add another level to the show. "His medication changes, and that puts him on an even higher plane of neurosis," Glenister said. "But the benefit to that is that, all of a sudden, Bobby's antennae are up – he's the one who clocks, when the police are in the park, that they're being watched." Here, Day's heightened awareness due to his medication helps his team instead of hindering them.
Paranoid will certainly be added to the list of great British crime dramas, along with shows like Broadchurch and The Fall , and both of those series had multiple seasons. Do the writers and producers of Paranoid have another mystery in store? We can all certainly hope, but we'll just have to wait and see.
Images: Ben Blackall/Netflix (2)