Lorac's Black Friday Promo Is Different But Great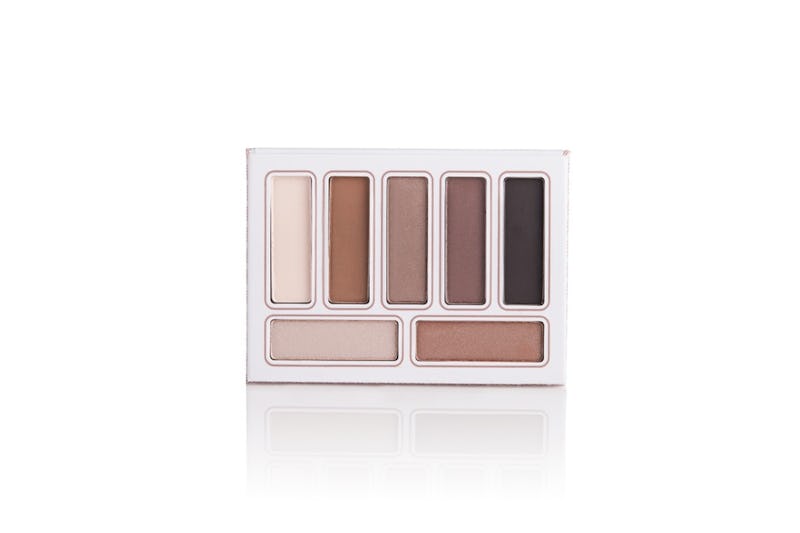 Lorac's known for their palettes — the Pro line in particular graces Reddit threads and bestseller lists constantly, packed with all the shadow options you could need for 2016's beauty looks. As Black Friday approaches then, it's time to address the question on any Reddit-browsing beauty lover's mind: Is Lorac having a Black Friday deal to look out for? Will major dollar bills be spared on the quest for dazzling metallics and pigmented nudes?
The short of it is, no, the brand itself isn't having a Black Friday sale so to speak. But, as per tradition, Lorac is pairing with beauty retailers like Ulta on exclusive Black Friday offerings that fans should get excited for, most notably two holiday-specific palettes — and Lorac does good palette. The Lorac Black Tie Attire Eyeshadow Palette and Tails & Top Coats Eyeshadow Palette are limited edition to Black Friday, going for $15 dollars each for seven eyeshadows.
The Black Tie Attire palette is tilted towards warm beige and nude, with both shimmer and matte finishes (calls to mind the Pro 3 palette, if you want a taster before investing). The Tails & Top Coats color scheme is a little more dramatic, with shimmers and mattes in the purple and darker mauve family, ideal for creating a softly smokey holiday look. Part of Lorac's Rose & Revelry Holiday 2016 Collection, the palettes work out to a little over $2 dollars per shadow.
Lorac Black Tie Attire Eyeshadow Palette, $15, Ulta
Compared to the larger Pro Palettes' $44 dollar price tags (which come to $2.75 per shadow) that's not too huge a discount, but still seems very reasonable for the curated selection you get.
Lorac Tails & Top Hats Eyeshadow Palette, $15, Ulta
The two shadow palettes will be available exclusively at Ulta.com on Nov. 25, and then Cyber Monday brings its own exclusive: The holiday "you're set" Dance 'Til Dawn Eye/Cheek Palette. With six matte and shimmer shadows and two matte and satin blushes for $19 dollars, the slim palette skews neutral-warm, but has a purple inclusion for cooler-toned fans. Carry-ons the country over will appreciate the saved space.
Lorac Dance 'Til Dawn Eye/Cheek Palette, $19, Ulta
Lorac generally nails the considered mix in their palettes, and these Ulta exclusives are no exception. Between them and Ulta's Beauty Busters, click onto the site bright and early on the 25th.
Images: Courtesy of Brand