Brendan Dassey's Lawyers Say "The Fight Goes On"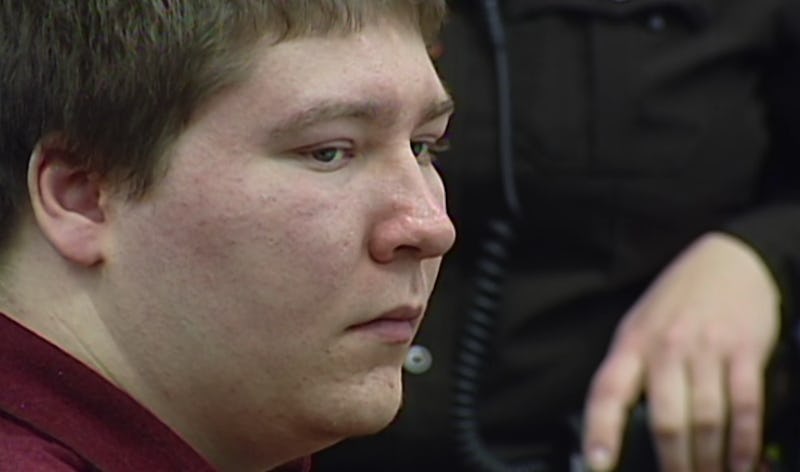 Since Netflix released Making a Murderer in Dec. 2015, the 2005 murder of Teresa Halbach has become worldwide news. Steven Avery and his nephew, Brendan Dassey, were found guilty of Halbach's murder in 2007, despite the evidence against them being brought into question. (The Manitowoc police still maintain that all evidence in the case was fair.) Despite the fact that Dassey received a sentence of life in prison (with the possibility of parole in 2048), the reignited interest in Dassey meant that his case was reconsidered. In Aug. 2016, a judge overturned Dassey's conviction, saying that investigators had coerced a confession from the then-teenager, giving the state 90 days to either release or retry him. Earlier this week, news broke that Dassey was expected to be released from prison by Friday, Nov. 18. However, the Associated Press announced on Twitter on Thursday that Dassey's release was blocked. Update, Nov. 18: Steven Avery's lawyer Jerome Buting shared the following statement with Bustle in regards to Dassey's release being blocked: "I'm disappointed of course, but I recognize release is hard to obtain while appeal is pending. That's yet another flaw in our system of justice that needs reform. Some states are doing so already. It doesn't affect the potential for success on underlying appeal."
In response to this news, Dassey's lawyers directed Bustle to a statement on the Center on Wrongful Convictions of Youth's website:
The Seventh Circuit Court of Appeals has ruled that Brendan Dassey must stay in prison until his appeal is resolved. We are disappointed more than words can say. The fight goes on.
As the Netflix series proved to be an international success, there's been mass speculation about whether or not Avery and Dassey are guilty of the crime. Viewers found particular sympathy for Dassey, who was just 17 when he was convicted. With a charge consisting of being party to first-degree murder, mutilation of a corpse, and second-degree sexual assault, Dassey had little hope of being released from prison prior to the end of his sentence. The judge's decision to overturn Dassey's conviction was huge news for the case, and felt like an attempt to reexamine the evidence in the Halbach case.
As Dassey's lawyers' statement made clear, the case is far from over. Avery remains in prison, and Season 2 of Making a Murderer is currently filming. While the series has ignited an interesting discussion about the criminal justice system, the Halbach's family still deserves answers about what happened to her. Hopefully, the worldwide interest brought about by Netflix will help shed further light on the case.
Image: Netflix