20 Gift Ideas For People Who Have Everything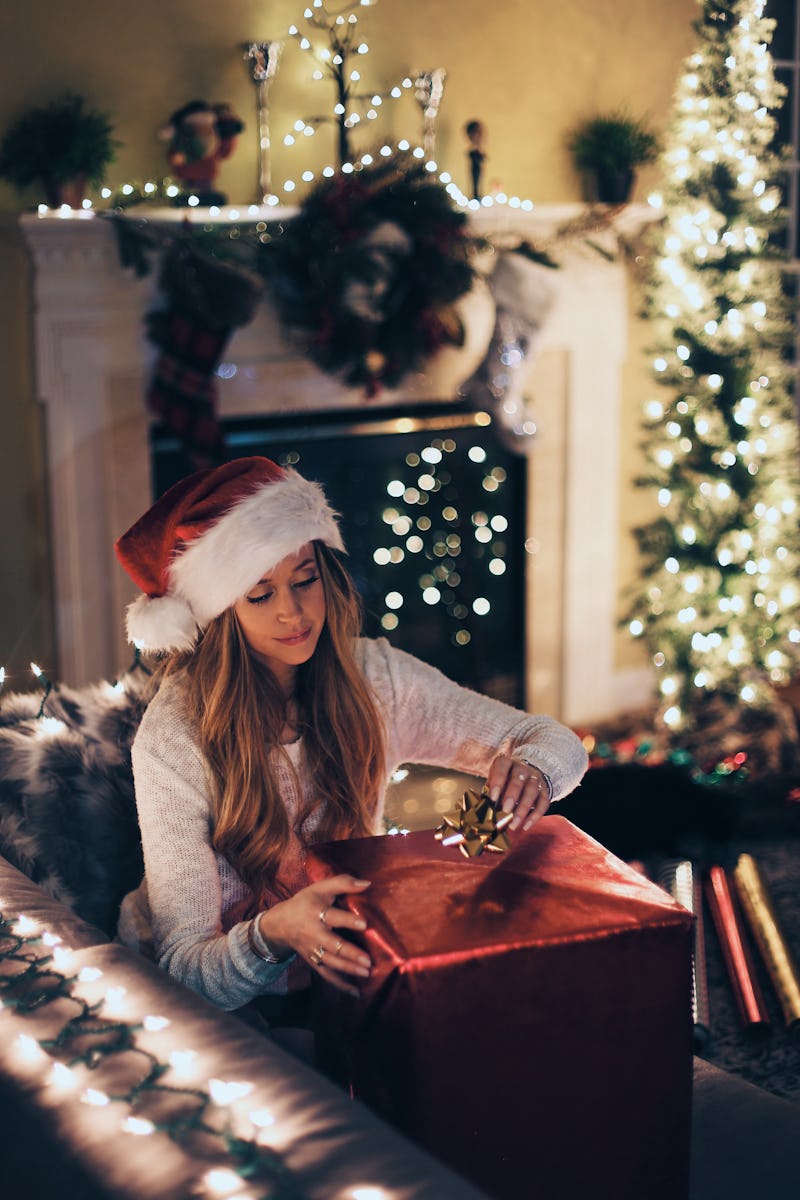 We all have that one friend who is impossible to shop for. Seemingly, they have every possible luxury and doodad and gadget. Every time you think you've thought of something super creative and special to get them, you find out they already have it — what's worse, they've had it for a while and already have multiples. Sometimes it seems like there are no decent gift ideas for people who already have everything.
They're already all up on the latest fashion and beauty items. They had a 3D printer before you even heard about it on a Ted Talk and they physically cannot fit any more designer candles on their mantle without it being a fire hazard. So what do you get someone who already has all the things? You get them something they don't know they need. You get them an experience, you get them an innovative device they haven't heard of on SkyMall, and you find a way to de-materialize the art of shopping so that you can watch them unwrap a gift with fresh eyes.
And when you get that person who has everything something that they didn't already have, they'll feel so grateful for you. Making that extra effort to surprise them with something new will go a long way. These are a few experience-based gifts that are perfect for the Mr. or Ms. I Have Everything in your life:
Gift Card , $100, Spa Finder
You can never have enough opportunities to relax and loosen up, especially in the winter when we walk around hunched all day — no one's going to give up the opportunity to get a massage, you can't be massaged-out!
Beginners Mediation , $10 (Suggested Donation), Tibet House
Check out your local yoga studio's schedule — chances are there's a meditation class. This is better than gifting an exercise class because you're giving someone permission to take some time for themselves to do nothing but relax.
Community Reiki Class , $20, Maha Rose
Browse your local yoga, healing, or apothecary centers. One of them is bound to have a Reiki Healing class like this. It's a super spiritual and relaxing way to spend an hour, and it's just the kind of gift that your friend who has everything would never think of wanting.
In-Person Readings, $100, Angel Eye Astrology
Whether you believe in Tarot Card readings or not, they're pretty fun to experience. Ask around to see if anyone you know has been to one that they like, as each studio is so different, it's best to go by personal recommendation. If not, check out Time Out and read through some reviews to find the perfect place to send your friend.
LapGear MyDesk, $20, Amazon
A lap-desk is one of those things almost noone has, but pretty much anyone could benefit from. This one is the perfect size for most laptops, and also includes slots where they can place their phone, pens, or other items they want to keep nearby.
Mystery T-Shirt Club, $20, Tag Pop
Tagpop is a green vintage clothing company that offers monthly subscriptions for their t-shirt club. Enroll your friend for a year subscription of t-shirts and they'll receive a new mystery shirt every month!
Swing Intro , $90, Course Horse
In my opinion, some of the best experience gifts make someone step out of their comfort zone. Get your friend a dance class that they'd never try on their own accord. Try something fun like swing or salsa.
Intro Wheel Workshop , $75, Course Horse
OK, so maybe your friend more than enough dishes and mugs in their house, but maybe they doesn't have any that they've made themselves. Give her that opportunity by getting her a pottery class!
Pedicure Gift Card, $50, Spa Finder
You know when you go to get a pedicure and they ask you if you want the special treatments, but you always say no because they sound excessive? Give your friend an opportunity to be excessive, and gift her that spa pedicure.
Kapha Balancing Essence, $60, Mullelin & Sparrow
Everyone gets a little batty during the holidays. It can feel impossible to stay sane and balanced when there's so much end-of-year stress in the air. Get your pal some balancing scents to help them stay zen this time of year.
Majestic Pure Himalayan Scrub, $13, Amazon
This all-natural body scrub gets its pretty pink hue from the Himalayan pink salt in the formula. It also contains almond, grape seed, and jojoba oils to soften and nourish the skin while it gently buffs away dead skin cells.
Skeye Mini Drone Quadcopter With HD Camera , $40, Amazon
C'mon, they can't have one of these! They probably know all about them and have been thinking about getting one, but have never pulled the trigger. Do it for them. They'll have a blast playing with it and you will, too.
Baked Goods
Baked Goods, $20, Local Grocery Store For Ingredients
You don't have to be an amazing baker — honestly, it's kind of hard to screw up a pie or brownie batch. Find a recipe that doesn't overwhelm you from A Cozy Kitchen and bake your friend a treat they can eat. Don't forget to wrap it in a pretty box or put it in a festive tin.
Faux Fur Throw Blanket , $129, Urban Outfitters
They might have everything but they're still going to be thrilled to open up a super soft and warm blanket, no matter how many they have.
Tecboss 3D Drawing Pen, $33, Amazon
This is a big thing in a little package. Straight from the future, this 3D pen will keep your friend seriously entertained and future-forward.
The Met Membership, $60, Time Out Museum Finder
Find a museum that's local and sign your friend up for a year's membership. It's not something most people think about doing for themselves, but it's always warmly received. Who doesn't like an excuse to wander around a museum on wintry weekends?
BloomsyBox Weekly, $39, BloomsyBox
Make sure your friend's home is filled with fresh flowers for the whole holiday season. Get them a few weeks of a flower delivery service that replaces their flowers with a fresh bunch bi-monthly.
Peach Dish Dinner, $57, Peach Dish
PeachDish sends the freshest ingredients and includes the most detailed, easy-to-follow directions for cooking. Send your friend a gift card so that they can cash in their ingredients for a meal for two whenever they please!
Audible Six Month Gift Membership, $90, Audible
This is perfect for the book lover who is too busy to read. Gift them a six month Audible membership so that they can listen to all the books they've been meaning to read on tape.
Bustle may receive a portion of sales from products purchased from this article, which was created independently from Bustle's editorial and sales departments.
Image: Pexels