Sephora's Black Friday Perfume Deals Are So Good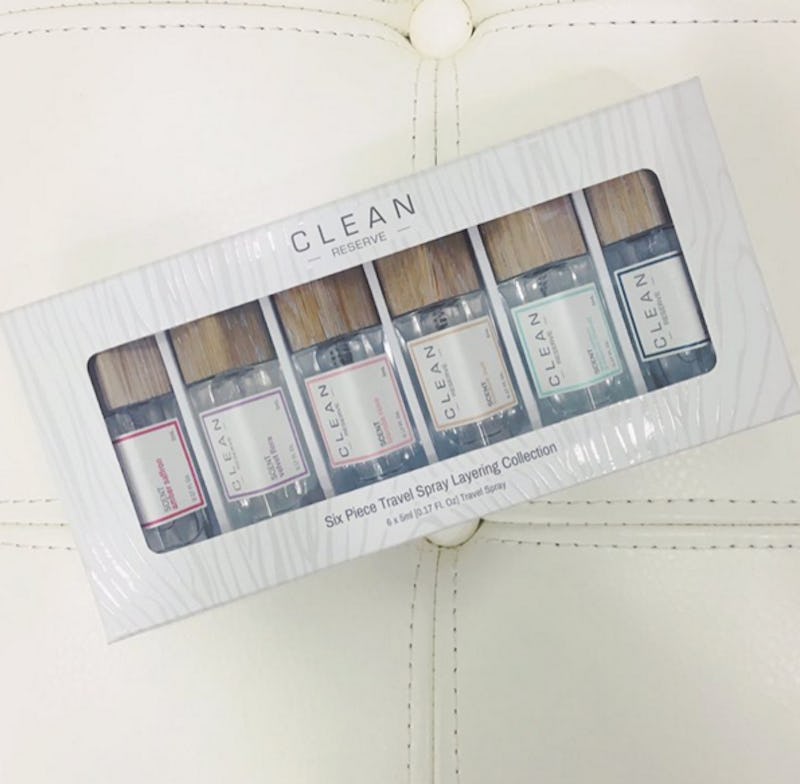 Black Friday is no joke. There's little time for playing around if you want to save some cash. And thankfully, Sephora has released a few of their sales a little early, which is only going to make your life easier in the long run. It can't hurt to have a strategy in place when the big day of shopping rolls around. These Sephora Black Friday 2016 deals on perfume will have you and all of your loved ones smelling amazing throughout the holidays and into 2017.
You can shop the Sephora Black Friday Sale at Sephora.com
Perfume is a great stocking stuffer because everyone loves a spritz of something great-smelling, right? Absolutely! So, if you shop these sets, you'll be able to cross off a ton of people on your gifting list. The retailer released these deals on their Sephora to Go app, so you'll have to download it to get a preview of what they have in store for you on Black Friday.
At the time of publication, they had revealed five different rollerball and perfume sets that you'll be able to score for a discount come Nov. 25. Shop from brands such as Clean Reserve, Tocca and Philosophy to give the gift of perfume this season. Prices range from $10-$20, so buying a few of these sets definitely won't break the bank!
You'll be able to score major savings on so many amazing scents.
Reserve Rollerball Trio, $10, Sephora
Here, you can see just how big the money-saving potential really is. Get a Clean Reserve Rollerball Trio for just $10 and a Nest Eau de Parfum Travel set for just $12 when it's actually worth $47. Not bad!
This Tocca set is a $23 value sold at less than half price. How could you resist a purchase like this?
This Clean Reserve trio is meant for layering, so you'll be able to create a scent that's unique to you. That seems like something you might want to keep and gift, so you better go ahead and snag two!
The Sephora website describes the Amazing Grace scent as "feminine, beautiful, clean." It has notes of bergamot, muguet blossoms and musk. So, if that sounds like a fit for a lady in your life, add it to your cart for a discounted price on Black Friday!
There are even more offers to come from Sephora, even some app-only deals, so be sure to keep your eyes peeled between now and the day after Thanksgiving.
Images: cleanreserve/Instagram (1); screengrab/Sephora to Go App (4)