Hit Up Sephora's Black Friday 2016 Palette Sales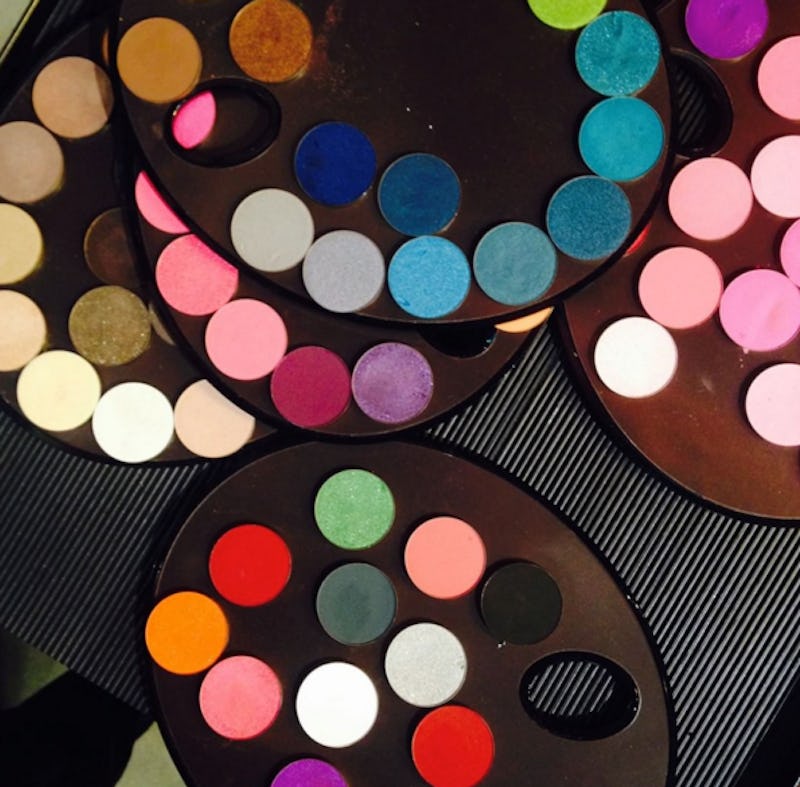 Something making my holiday season all the more joyous are the incredible deals you can access at Sephora. The retailer is giving fans a sneak peek into some of their best holiday sales, and trust me, you're going to want to get in on this action. Sephora Black Friday 2016 sales on makeup palettes prove that you can have your beauty essentials and your money this holiday season. And that really is the best of both worlds.
You can shop the Sephora Black Friday Sale at Sephora.com.
Thanks to the Sephora to Go app, you can get your Black Friday shopping strategy down. They've shared several of the deals they'll be offering on the big day, and each and every one of these money-saving opportunities is amazing. So far, they've revealed two different offers on palettes, and you're going to want to add both of these makeup kits to your cart, stat.
One of the discounts is for the Makeup For Ever Artist Palette Volume 2 — Artistic. This palette is retailing for just $25 when it's worth $136. So, if that's not a perfectly good reason to buy this item, then I don't know what is! The other option is a Delicate Eyeshadow Palette from the Sephora Collection, and it's going for only $10.
Delicate Eyeshadow Palette Sephora Collection, $10, Sephora
Add colorful shades to your collection (and cheaply, at that) to make the season bright!
If you're looking for shades you can wear everyday as well as hues that will add boldness to your makeup collection, these palettes will give it to you. Might as well shop them both on Black Friday. Heck, they'll only cost you $35 in total, after all.
Makeup For Ever Artist Shadows 2, $34, Makeup For Ever
Despite having a $136 value, according to the app, this palette normally costs $34. The fact that you can cop not one, but two palettes for only $1 more really makes the purchase worth it!
Download the Sephora to Go app to stay up to date with all of the Black Friday deals from the retailer. They'll be adding more specials between now and Nov. 25. Stay tuned to score major savings!
Images: makeupforeverofficial/Instagram (1); screengrab/Sephora to Go App (1); Courtesy Makeup For Ever (1)