These Are The Best Black Friday Denim Deals Around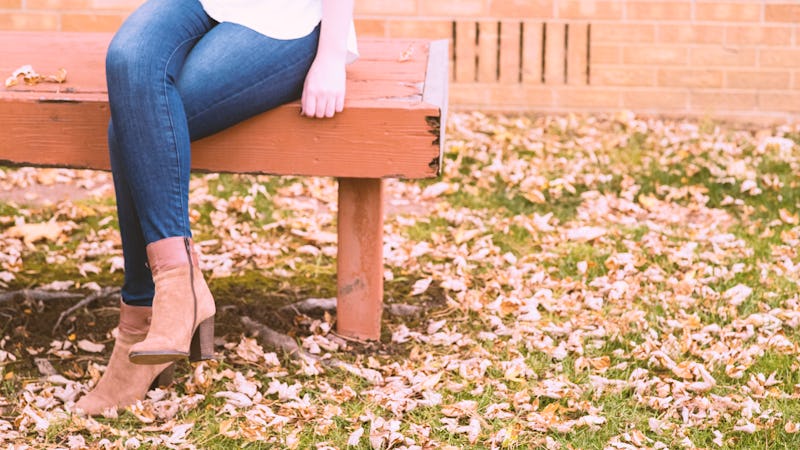 You're going to need to rack up on denim pieces this season because nothing goes better with your winter sweaters than a pair of jeans. Thankfully, now's the time to shop for essentials because you'll be able to find just about anything you want at a majorly discounted price. Check out the best Black Friday 2016 denim deals so you can have your shopping strategy sorted by the time the big day rolls around.
At the very least, you'll be able to find Black Friday sales happening at these retailers, but in some cases you'll also luck out and receive savings on Cyber Monday, as well. Score!
Whether you're looking for classic pieces, destroyed pants or jeans that you can give a test run and send back if they don't fit, you'll be able to find it when you shop from these brands. Just think of all of the amazing sweater and boot combos you'll be able to create with these bottoms in your possession. But, you won't find simply pants here. If you're in the market for a jacket or a dress, you can shop from these stores, too. Whether you're buying for this season or want to get summer taken care of early, there's no wrong way to take advantage of these deals. It all depends on how prepared and forward-thinking you are. So, good thing you can start prepping now!
1. Levi's
505C Jeans For Women, $59.90, Levi's
According to the brand's website, you will be able to save big on Black Friday. Keep checking back for more details about discounts, but in the meantime, you can go ahead and shop from their sales section. You'll find great deals there, too. For example, this pair was originally $98.
2. Lucky
Legend Trucker Jacket, $99.97, Lucky Brand
Black Friday deals have already begun for this brand. Visit their website to start saving now! This jacket is already marked down, but you get to take an extra 50 percent off at checkout.
3. Mott & Bow
Mid Rise Skinny Bond Jean, $128, Mott & Bow
Not only does this brand offer an at-home try on service (where you select two sizes and send back the one that doesn't work for free), it's also giving you chances to save on Black Friday, Small Business Saturday and Cyber Monday. Save up to 30 percent with code "BlackFriday" from Nov. 21-25. Save up to 30 percent with code "SBS" on Nov. 26. Then, get 15 percent off with code "CyberMonday" site wide on Nov. 28. So, be sure to hit up their website for multiple ways to save.
4. Madewell
Jean Jacket Dress, $114.99, Madewell
This brand's already helping you save this holiday season. You can head over to their website for updates on the latest promo codes, but in the meantime, shop their sale section! While you're there, shop this dress that's marked down from $158.
5. True Religion
Halle Super Skinny Black Destruct Jeans, $174.30, True Religion
True Religion's helping you "gear up for Black Friday" by giving you 30 percent off early. Shop online to receive discounts now!
6. Urban Outfitters
Roxanne High Rise Skinny Jean, $99.99, Urban Outfitters
UO's kicking off the holiday shopping fun. Shop their Start of the Season discounts now through Nov. 20.
7. Torrid
Torrid Jeggings, $48.67, Torrid
This brand's massive Black Friday Sale is coming, but when you shop their website in the days leading up to it, you'll get a taste of what they have in store for you! For instance, at the time of publication, you could score 25 percent off your purchase.
Images: Dario Ortega/Bustle (1); Courtesy Brands (7)