You'll Love This 'Anne Of Green Gables' Clip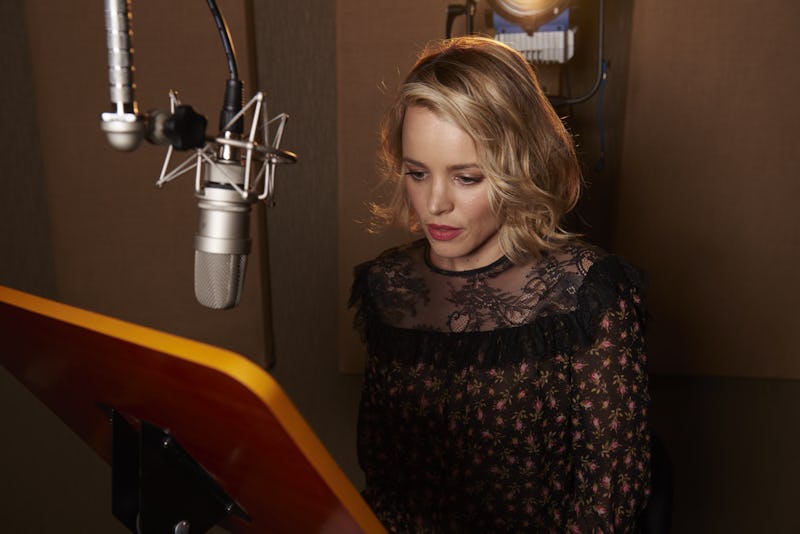 Just in time for the most dreaded traffic weekend of the year, Audible are releasing a brand new Anne of Green Gables audiobook read by Rachel McAdams. The charming story of the red-headed orphan is so delightful that it will cheer up any road trip — whether you're traveling with friends, family, or that awkward distant relative your mom decided to invite to Thanksgiving dinner. And what a perfect way to swot up on the story just in time for the 2017 Anne of Green Gables Netflix series!
The talented Rachel McAdams brings a whole new life to this beloved story — and it sounds like she had just as much fun reading it as we will have listening to it. The actress told Audible that the experience was "incredibly exciting" as "it contains so much emotion and delight that you just can't help but smile, and laugh, and cry. Loving the book as I did growing up, it was such a pleasure to perform it now." Just last year, McAdams told Marie Claire how important Anne of Green Gables was in her childhood; her Canadian family used to watch the movie together in the evenings.
Check out our exclusive extract of Anne of Green Gables read by Rachel McAdams here!
Once you've had a preview of McAdams' wonderful narration, and listened to this adorable extract in which Anne meets a "kindred spirit," you won't be able to resist downloading the whole story for your road trip this Thanksgiving weekend.
Anne of Green Gables read by Rachel McAdams, $21.83 or free with Audible Trial, Amazon