6 Winter Wonderlands From Books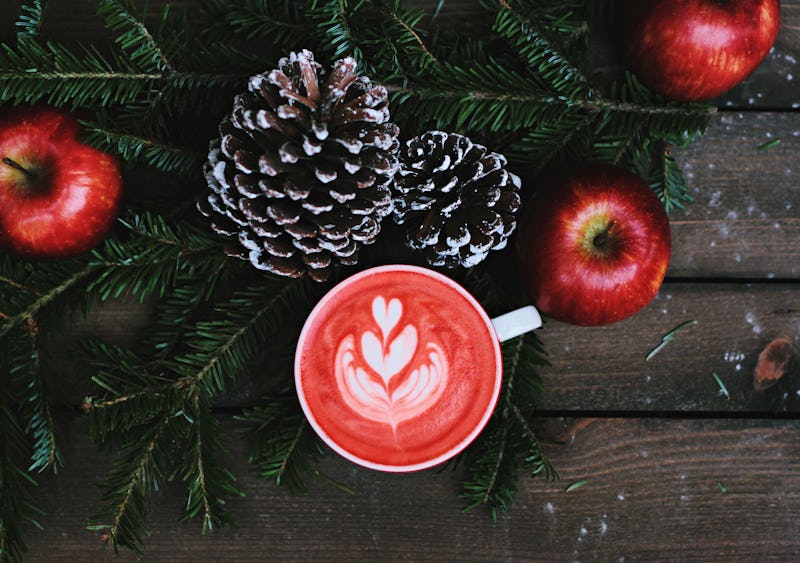 When it comes to Christmas, it tends to be movies that get all the attention. Everyone loves watching Love Actually, Home Alone, or Elf around the holidays — and books get rather neglected. But why?! There are so many novels with Christmas settings that they'll make you feel every bit as festive as Miracle on 34th Street — and I've picked six of the very best right here.
Some of these winter wonderlands are so magical that they seem to come to life right in front of your eyes. You can almost smell the snow. You'll find yourself almost shivering from the cold — even if you're reading cosily curled up by a warm fire. No matter how charming your own Christmas traditions are, nothing can quite compare to the wonder of Christmas in the wizarding world, or of winter through the wardrobe.
This Christmas season, I suggest you give the movies a year off. After all, you must have seen It's A Wonderful Life fifty times by now, right? Instead, draw the curtains and settle down with a glass of mulled wine and a plate of mince pies, and vanish into one of these picturesque literary Christmasses.
1. Narnia from The Chronicles of Narnia
At the back of a wardrobe during a game of Hide and Seek, Lucy Pevensie uncovers the mystical wonderland of Narnia, full of centaurs, witches, and talking animals. At first, Narnia is under a curse that means it's always winter and never Christmas — but even before (SPOILER ALERT) the curse is lifted, all that crisp white snow makes it feel pretty darn festive anyway.
2. Hogwarts from the Harry Potter series
I think we were supposed to feel sorry for Harry being abandoned by his family over Christmas — but I can't imagine there's anywhere better to spend your Christmas than beautiful, snowy Hogwarts.
3. Brighton Pier from The Snowman
Unlike the TV adaptation, Raymond Brigg's original picture book The Snowman wasn't explictly set at Christmas. There was no Santa Claus, no North Pole, and no Christmas tree for the Snowman to admire. But when the Snowman and his young pal take flight over a snow-covered Brighton Pier, those gorgeous illustrations will leave you seriously considering last-minute flights to Brighton for your own Christmas.
4. The March Family House from Little Women
We first meet the poor March family lamenting that their Christmas won't feel like Christmas without any presents — but in the end, they don't let anything ruin their picture-perfect family celebration. Little Women makes New England sound like the most dreamily festive place to spend Christmas. Even though they don't have a luxurious spread of presents, you'll still feel pretty jealous of their own little winter wonderland.
5. Wales from A Child's Christmas in Wales
Welsh poet Dylan Thomas is most well-known for rather gloomy poems like "Do Not Go Gentle Into That Good Night" — but it seems he had a more sentimental side, too. His story A Child's Christmas in Wales is a romanticized version of Thomas's own childhood — and will have you believing that it's always snowing in Wales at Christmas.
6. The Big Woods from Little House in the Big Woods
The Ingalls family had the most picturesque Christmasses of all time in the beautiful woods of Wisconsin. No matter what a hard time they were having as a family, their adventures always sounded so wonderfully joyful. I was most jealous of the time they harvested the sap from trees to make maple syrup, and then ate the delicious-sounding sugar snow. Christmas in the Big Woods, anyone?
Images: Giphy (6); Toa Heftiba/Unsplash