The ColourPop Holiday Lippie Kits Are Mush-Haves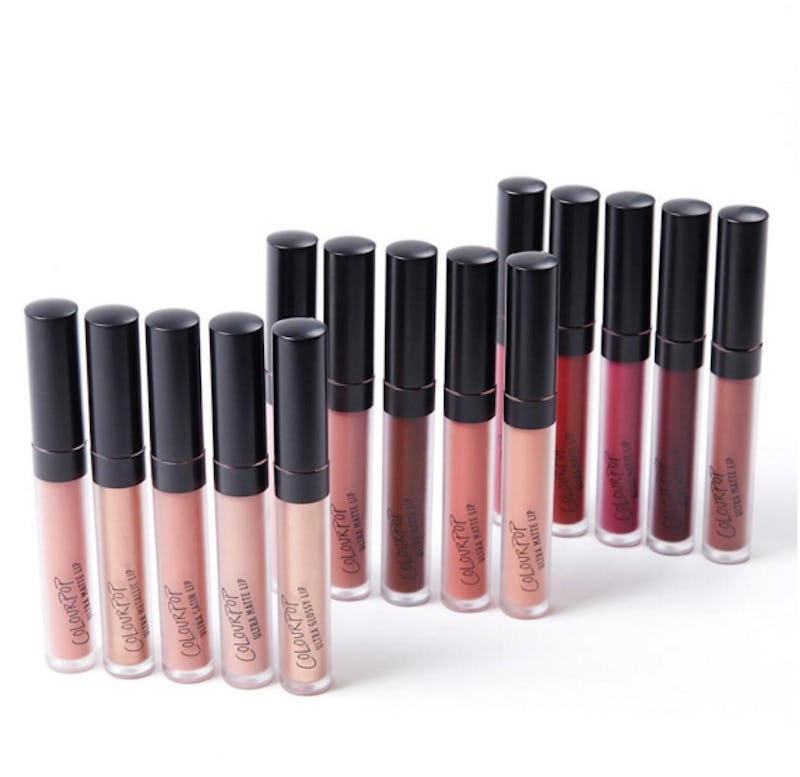 All I want for Christmas is ColourPop! And if you're not right there with me, you soon will be. Because the latest bundle options from the brand surely deserve the top spots on your wishlist. Swatches of ColourPop's full-sized holiday lippie bundles will only prove exactly why you'll want these in your life.
These lip products have been curated to suit your every need. If you like a minimal neutral pout, shop the For Fox Sake Kit. If you like a dramatic look, then you need the Blues Baby Kit in your life. Can't decide which you prefer? Get a little bit of both in the Forever Or Never Kit. Told you — it just doesn't get better than this.
If you love the Ultra Matte Lip formula from the brand, then you'll definitely want to consider the Blues Baby or Forever Or Never sets when you're shopping. But, if you're open to trying a little bit of everything then grab For Fox Sake. It's filled with glosses, Ultra Satin and Ultra Metallic formulas from the brans as well as the matte finish you know and love. If you're not already sold on the idea of waking up to find these in your stocking, these swatches will have you begging to wear these shades this Christmas.
Rock a killer minimal pout with these shades in your collection.
Or take the exact opposite route and go bold this season.
Of course, you could also do a little of both.
There's no wrong way to shop these sets.
Especially since, if you shop while this promo lasts, you'll get a free lip liner with your purchase of Blues Baby. At the time of publication, this deal had only been going on for two hours. Expect it to end by 1 p.m. ET/10 a.m. PT on Nov. 20.
Let's get a closer look at these colors and finishes, shall we? These shades aren't exclusive to the Holiday 2016 Collection, but you won't find them in one package for a discounted $25 unless you shop this set.
You will find three new exclusive shades in the Blues Baby bundle, according to the brand's Snapchat, however.
For a mix of light and dark, you've got to snatch these lip options. You'll keep them on rotation all season long!
Shop these sets and the rest of the Holiday 2016 Collection by paying the ColourPop website a visit.
Images: colourpopcosmetics/Instagram (1); ColourPopCo/Snapchat (3)