This Hummus Brand Recalled A Ton Of Its Product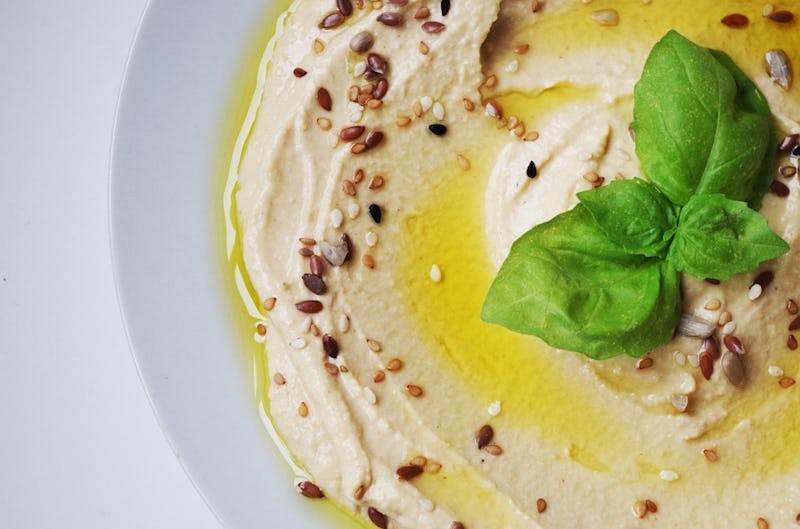 If you are also a Millennial woman living that #HummusLife, you might want to check the expiration date on your latest round — Sabra hummus has been recalled for possible Listeria contamination, according to the Food and Drug Administration. The voluntary recall affects dozens of varieties of Sabra Dipping Co.'s hummus that were packaged prior to Nov. 8 (so ... not a banner day to begin with, really). Consumers are urged to discard any of the FDA's listed affected Sabra products in the U.S. and Canada that have an expiration date through Jan. 23, 2017, which can be found printed on the lid.
Items not included in the recall include Sabra Organic Hummus, Sabra Salsa, Sabra Guacamole, and Sabra Greek Yogurt Dips; a full list of the recalled products can be reviewed on the FDA's website here.
Listeria monocytogenes , the cause of the recall, is a bacteria that manifests into Listeriosis, a serious infection that can cause fever, muscle aches, and gastrointestinal issues. It is especially a risk for small children, pregnant women, older adults, and people with weakened immune systems. According to the FDA, Listeria monocytogenes was identified at the manufacturing facility, but not identified in the tested product.
Consumers who have purchased products named in the recall should discard them immediately. Sabra has an open customer service line for any further concerns at 1-866-265-6761 between 9 a.m. and 8 p.m. EST, and customers can seek reimbursement at Sabra's recall website.
Images: Pixabay