Lala Is More Than A SURver Outside 'Vanderpump'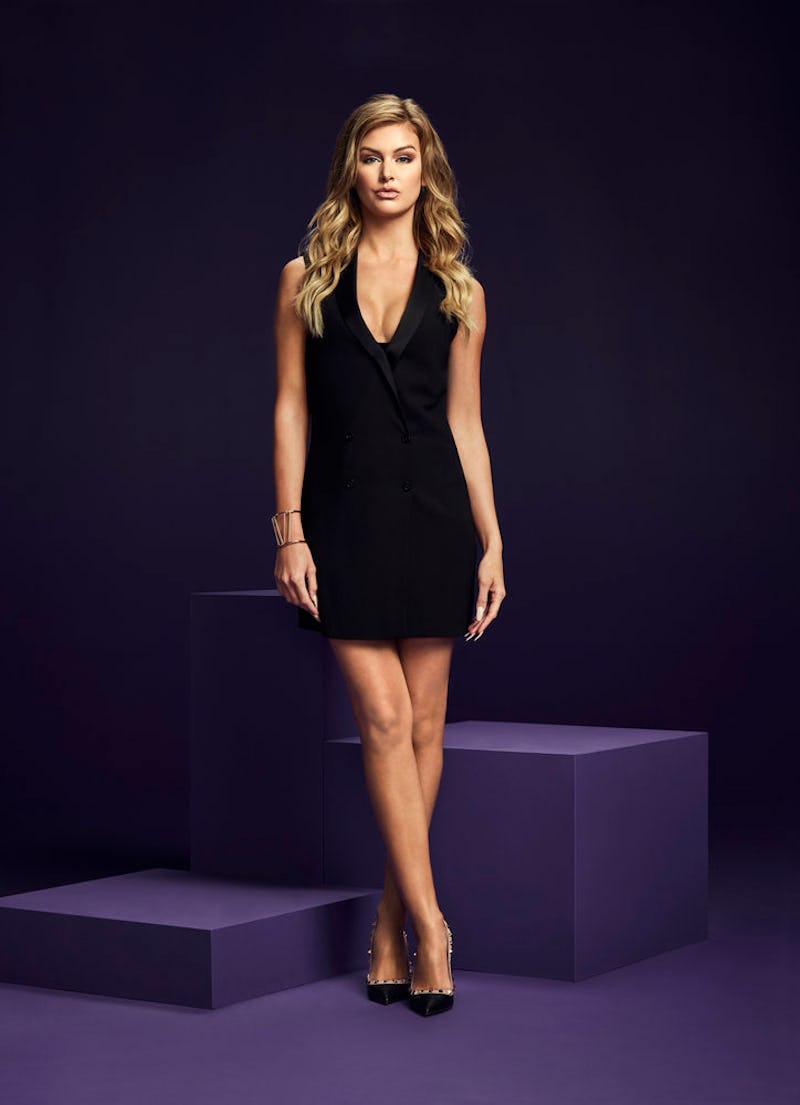 When Lala Kent first appeared on the scene on Vanderpump Rules, she was the breath of fresh air that the show needed. All of that Stassi drama had overtaken the Bravo reality series, and while the other women on Vanderpump Rules were busy scrapping over who would be the next queen bee, Lala slid in like she was finding your DMs. Basically all of the cast works at SUR (that's Sexy Unique Restaurant to non-fans) if they're on the show, but does Lala still work at SUR since Vanderpump Rules Season 5 stopped filming?
Suffice it to say that the other cast members on Vanderpump Rules did not embrace Lala with open arms when she first joined the series as a SUR hostess. I don't know what inspired them to do this, but Katie and Scheana even spread a rumor that Lala slept with with old men for money or vacations, which Lala completely denied. You know, nice things to say about your new co-worker. I think any HR department would have something to say about that. They also hated Lala because she liked to go topless in pools and watering holes (you know, lest men see her naked breasts — the horror) and didn't subscribe to their cliquey brand of crap.
Lala did her own thing, didn't blend in, and she was ostracized for it. It has to be hard to go to work when everyone hates you, so I wouldn't blame her for leaving. Though she hasn't confirmed anything and is still working at the SUR on the current season of Vanderpump Rules, Lala's recent social media posts don't mention anything about the restaurant and she's not pictured in any recent photos on SUR's Instagram geotag (oh, I looked), so it is possible that she's either not working there anymore or working less often. She did mention in the season premiere that she had filmed a brief role in a movie, and we know she also models, so maybe she's focusing more on those parts of her career right now. If Lala did put SUR behind her, I hope she said good riddance.
I think things started to go south when Lala began hanging out with James Kennedy — this kid called himself the "white Kanye West," so I think you can already see what we're dealing with here. He's a mess, and he dragged her into his messes. Jax Taylor was also a problem for Lala, because he told her he was single, said he wanted to four-letter-word her "so bad," and then denied it all when she told his girlfriend the truth. Lala really couldn't win with these people. She was going to be the black sheep no matter what.
That's why I wasn't surprised when rumors flew in the summer of 2016 that Lala had quit Vanderpump Rules. According to Page Six, Lala tweeted, "I made the decision to leave the show. I realized it isn't for me. IT WAS COMPLETELY MY DECISION." Before I could see the alleged tweet with my own two eyes, Lala reportedly deleted it. Clearly, she's on the current season of Vanderpump Rules, but if this report of her tweet is accurate, it would suggest that she had some sort of issue this summer.
Whether or not she's still on the SUR payroll, it's clear that Lala is also doing her own thing — she even tweeted recently that she's stopped drinking — and I wish her the best no matter where her career is taking her.
Images: Tommy Garcia/Bravo; Giphy (2)