You Need The Kylie Cosmetics Holiday Bundles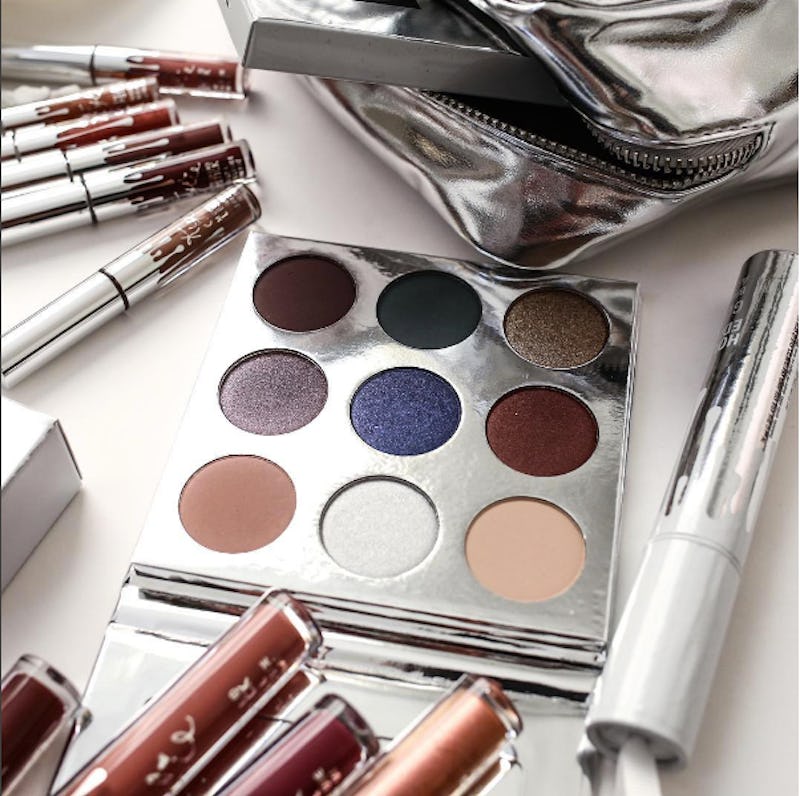 Kylie Jenner pretty much broke the beauty-world internet with her release of the Kylie Cosmetics Holiday Edition, and I wasn't surprised when the release of the edition Monday brought even more surprises. When I spied the Kylie Cosmetics holiday bundles on the Kylie Cosmetics site earlier today, it wasn't anything I'd seen teased by the cosmetics mogul before.
Although Jenner and her team have been hyping the Holiday Edition Collection and subsequent new product releases for the past week, there's been basically no news about the Merry and Vixen Bundles, which I spotted on the Kylie Cosmetics website today. With their $180 price point, they're significantly less expensive than the $325 Holiday Collection bundle, which includes everything Jenner is releasing with this limited edition collection.
So, what's included in these bundles? They each include the Dancer metal matte lipstick, one limited edition holiday lip kit (Merry or Vixen), one limited edition holiday gloss (Naughty or Jolly), the mini mattes, the holiday Kyshadow palette, one creme shadow (either Yellow Gold or Camo) and the holiday makeup bag. Isn't it crazy how much you get for the money? If you're looking for a way to invest in the holiday edition collection but don't want every single product from the collection, one of these would be a good way to start.
Merry Bundle, $180, kyliecosmetics.com
The Merry Bundle includes the Merry lip kit (naturally), the bright red Naughty gloss and the Yellow Gold creme shadow.
Vixen Bundle, $180, kyliecosmetics.com
The Vixen Bundle has the Vixen lip kit, the deep red Jolly gloss and the olive Camo creme shadow. You get a lot for the $180, right? It's a great way to sample a little of everything from the collection without purchasing the entire thing. They're still available for now, so get them while you can.
Images: @kyliecosmetics/Instagram; Courtesy of Kylie Cosmetics