'Anne Of Green Gables' Cast Its Heroine Perfectly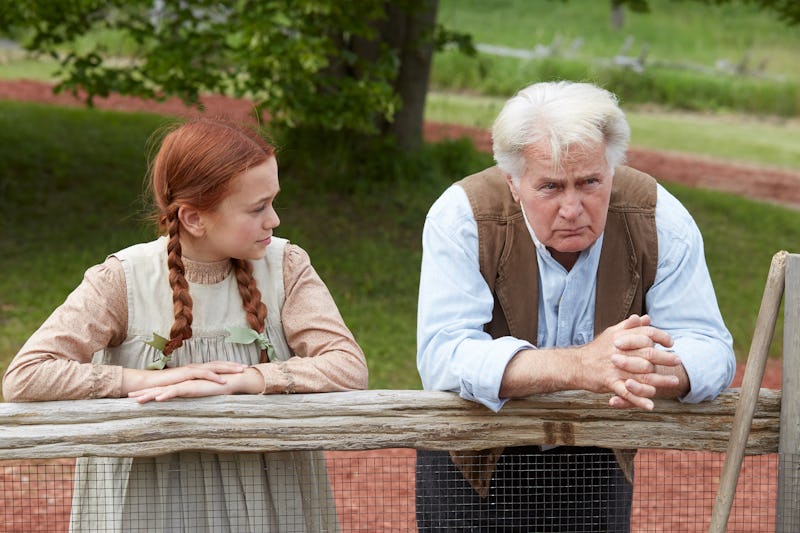 There are two adaptations of L.M. Montgomery's classic novel Anne of Green Gables on the way to TV that should make current and former fans of the excellent entry into coming of age literature very happy. And while you'll have to wait a little longer to see the Netflix version of the story, PBS' take on the orphan of Avalon debuts on Thanksgiving 2016 (Nov. 24). But who plays the Anne in PBS' Anne Of Green Gables, the titular redhead and protagonist of the Canadian series of novels? If you cast Anne correctly, then the rest of the series will fall into place, and I think PBS has chosen perfectly. The most important thing, is, of course, casting a young Canadian actress, and Torontonian Ella Ballentine will be playing the iconic character.
And just because Ballentine has naturally brown hair instead of red — or, later in the book series, auburn — I wouldn't get too hung up on hair color, even with a character like this one whose whole identity hinges, in some part, on growing up with a distinctive quality like being a redhead. What really matters is how well Ballentine can capture Anne's character, and judging from the trailer for PBS' remake, I think they got it right.
They've Made Her Character A Little Different
The classroom scenes from the first Anne of Green Gables books are some of the most memorable moments in the series, like when Anne repeatedly gets in trouble and is tormented by Gilbert. For those of us who grew up with the 1985 miniseries, their version of Anne was a little older, more angry, and prone to really losing her temper. This version of Anne is a little sweeter, and feels more like a real well-meaning kid, and I think that comes from Ballentine.
She Has Lovely Chemistry With The Cuthberts
If an Anne of Green Gables adaptation is done right, it needs to make you tear up at least three times, like every time Anne has a breakthrough with Marilla or gets comforted by her friendship with Matthew. I think that even opposite an experienced actor like Martin Sheen, Ballentine is holding up her side of that relationship.
This Is Her Biggest Role Yet
As you might guess from her age (she's only 15), Ballentine has worked on a few other projects before, but playing a character as iconic as this one is her first exposure to stardom.
But She Already Has Her Next Big Role
In addition to the PBS project, Ballentine is also currently starring in The Monster, a female-led horror film costarring Zoe Kazan. Kazan and Ballentine play a mother and daughter who get trapped in the woods while going through a serious family crisis. The film is getting fantastic reviews and reactions, with Ballentine's performance being considered a standout.
She's A Skilled Dancer
Most people have at least one hidden talent, and, for Ballentine, that's dance. She may be making her name as an actress, but according to an interview with Find Your Seen, she's been a dancer since she was four years old.
Like Everyone, She Had A Pokemon Go Addiction
Ultimately, this talented actress is just a normal teenager. It's no wonder that she comes across so well as a kinder, sweeter, but still spunky and carrot-haired Anne Shirley in Anne of Green Gables.
Image: Courtesy of Breakthrough Entertainment (3)