Too Faced's Matte Chocolate Chip Is Affordable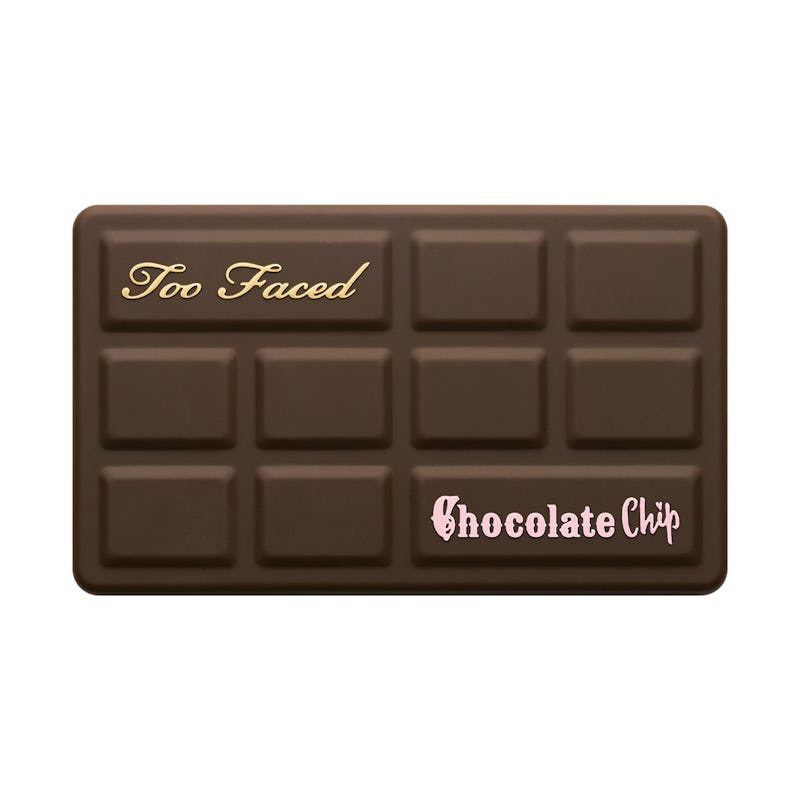 While you're doing you online Black Friday shopping, there's a brand new item you won't want to miss. Too Faced's Matte Chocolate Chip Palette is launching on the big shopping holiday, and you won't believe how affordable it is. All 11 shadows are gorgeous and are way less than you probably expect. The new addition to the makeup family is basically a Black Friday savings in itself.
There's been word going around about Too Faced's mini chocolate bar palettes for a while now. The CEO of the company and master of all sneak peeks, showed the palettes on his Instagram a few months ago, but now the big shopping day is finally here. Although it doesn't officially go on sale until tomorrow, Too Faced has the Matte Chocolate Chip Palette up on the site. Trust me when I say you'll be pleasantly surprised by the price.
According to the website, the Matte Chocolate Chip palette is $26 and will be available to shop on Nov. 25.
While it hasn't been confirmed yet, there's a good chance that the White Chocolate Palette, which is also launching on Black Friday, is the same price as well. Sephora hasn't put it on their site yet, but it will be available in the online shop on Nov. 25.
Matte Chocolate Chip Palette, $26, toofaced.com
Considering that you get 11 different shades, this is one heck of a deal. When you break it down, each shade costs just over $2. The company's other Chocolate Bar Palettes, that are a bit bigger, are available for $49. The new addition is also cheaper than the Peanut Butter And Jelly Palette, which has less colors.
Matte Chocolate Chip Palette, $26, toofaced.com
The packaging is absolutely adorable too, so you already know it's worth it. Not to mention the shade selection has something for neutral-eye lovers and people who prefer a pop of color. It's the best of both worlds!
Matte Chocolate Chip Palette, $26, toofaced.com
There's no doubt in my mind that the shadow collection will sell out fast. You'll want to be waiting by your compute, if you don't want to have to wait for a restock.
Images: Too Faced (3)