7 Beauty Products To Steal From Your Mom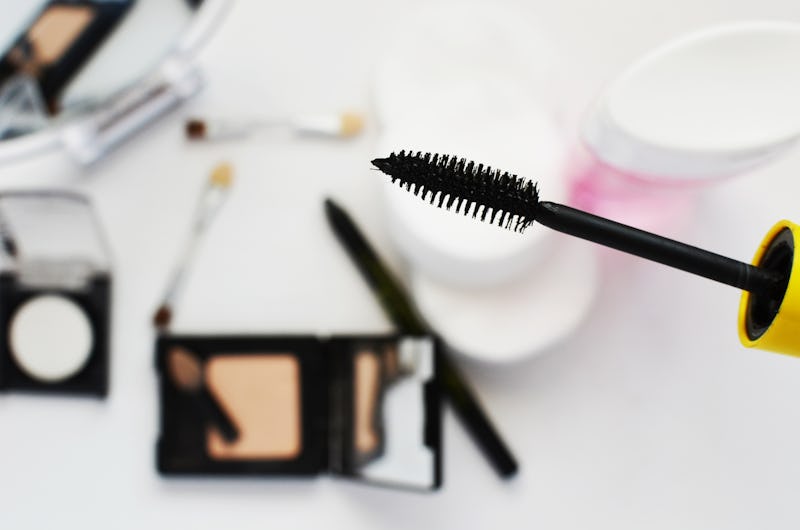 Let's face it: Our moms take better care of their skin than we do. They've been around longer, and have learned their lessons about what it takes to keep their faces aging gracefully. They know all the best ways to keep wrinkles at bay and under-eye skin looking #fresh, and have all the best products in their vanities (which are inevitably much, much bigger than the ones in our teeny post-grad apartments). So which beauty products should you steal from your mom while you're home for Thanksgiving?
The other night, my mom literally ripped a washcloth out of my hands and physically washed my face for me because I was "doing it wrong." She's constantly telling me I'm not applying various products the right way, and that everything in my daily routine is basically total crap (it's definitely not). She put me through skincare bootcamp, and re-taught me how to treat my face. As a beauty writer, it was pretty embarrassing, but as a daughter I was secretly appreciative (never tell her I said that).
Between all of the creams and potions in their arsenals, when it comes to beauty products our moms know whats up. Remember stealing their products to play dress up when you were little? It was the best. Here are seven products that grown up you can steal from your mom's vanity while you're home for Thanksgiving, because sometimes it's nice to look — and feel, and smell — like your mom.
1. Cold Cream
Pond's Dry Skin Cream, $6.50, RiteAid.com
This is the perfect beauty product for this time of year. Who knew
2. Dove Beauty Bar
Dove Beauty Bar, $5.49, Target.com
I recently met a dermatologist who told me that the Dove Beauty Bar was the first product her grandmother bought when she moved to America, and her family has been using it for generations. Same, girl.
3. La Mer Anything
Creme De La Mer, $170, LaMer.com
Let's be honest, you probably can't afford to stock your own vanity with this stuff. Use it while you can, but make sure you ask first!
4. Clinique Toner
Clinique Clarifying Lotion, $14.50, Clinique.com
Toner is one of those things that I never thought was important until my mom forced me to start using it, but now that I do I'll never go back.
5. Red Lipstick
Estée Lauder All-Day Lipstick, $22, EsteeLauder.com
It's a known fact that mom's have the best red lipstick.
6. Olay Anti Aging Cream
Olay Total Effects 7-in-1 Anti-Aging Cream, $12.89, Target.com
Bye, Wrinkles.
7. Sunscreen
Shiseido Urban Environment UV Protection Cream SPF 40, $32, Saks.com
We all know this is the real secret to moms' perfect skin. Just don't forget to put it on your neck!
Images: Courtest of Brands