'Queen Sugar's Return Is Going To Be Sweet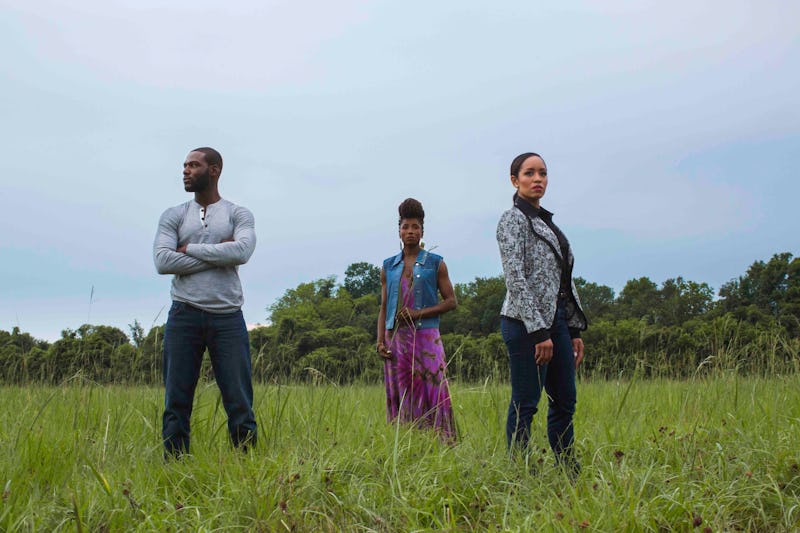 Up until now, the programming on OWN, the Oprah Winfrey Network, has largely incorporated personalities well-known to fans of Winfrey's talk show days, such as Iyanla: Fix My Life and SuperSoul Sunday. But it looks like OWN went for something a little bit different with Queen Sugar, a drama about estranged siblings who reunite to save their family's sugarcane farm in Saint Josephine, Louisiana. The show's first season premiered in September, and it seems as though that risk has paid off. OWN renewed Queen Sugar for Season 2 before the show even debuted back in August, Variety reported at the time. So as the Season 1 finale of the show approaches on Wednesday, Nov. 30 at 10 p.m. ET, fans of course want to know when Queen Sugar will return for Season 2.
Well, just because the news of Queen Sugar's renewal came earlier than expected doesn't mean the same applies to its Season 2 premiere date. That information has not been officially announced yet. However, Deadline's report of the news of the renewal said a new season will arrive in 2017.
Luckily, details about Season 2 of Queen Sugar are starting to emerge. For one, that aforementioned renewal announcement also revealed that OWN has ordered 16 episodes for next season, which is up from this season's 13-episode run.
Monica Macer has also joined Queen Sugar as executive producer and showrunner for Season 2, Deadline reported in October. Ava DuVernay and Melissa Carter served as showrunners of Queen Sugar for Season 1. However, now that DuVernay, who also directed the first two episodes of Queen Sugar, is directing the upcoming big screen adaptation of A Wrinkle in Time, which just kicked off production at the beginning of November, according to the Los Angeles Times, she has enlisted Macer to help steer the show next season.
That's just about all we know about what's in store for Season 2 of Queen Sugar. However, if you want to do some speculating about what may transpire next season, you may want to pick up the novel of the same name on which the series is based, which was written by Natalie Baszile. Like many book-to-screen adaptations, Queen Sugar the series does differ from its original source material. Still, reading the novel might allow you to get some theories going as to what will happen next on the show. SheKnows has already made some hypotheses based on the book.
With impressive ratings and reviews for Queen Sugar in its inaugural season on OWN, it certainly has a lot to live up to in its next installment. But with the talent behind it, the show's unique point-of-view, and its provocative storytelling, I have a feeling that the future is only going to be sweet for Queen Sugar.
Image: Andrew Dosunmu © 2016 Warner Bros. Entertainment Inc / Courtesy of OWN