Say Goodbye to 'Raising Hope' Properly, People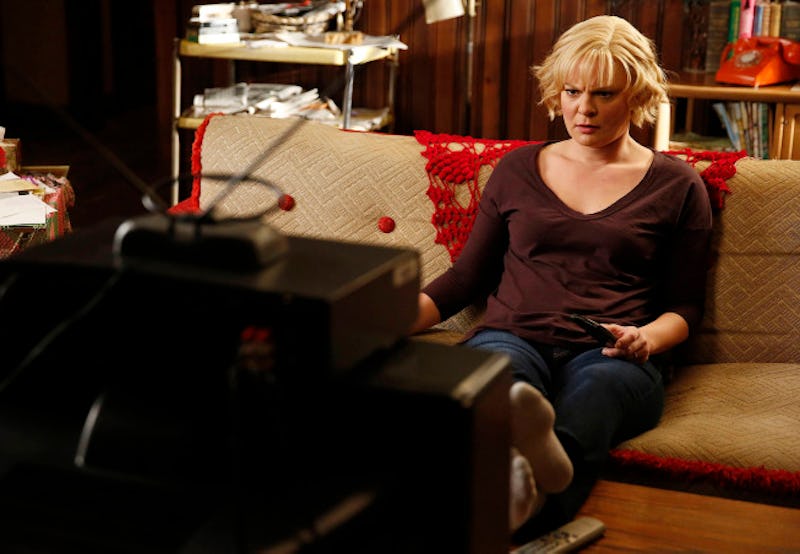 It's time to say goodbye, dear readers, to our favorite dysfunctional family. Raising Hope will air its final episode on Friday. And while there probably won't be much in the way of spoilers to watch out for, it's only right that you send off the show right. Ideally, that would be sitting on a shag rug in front of an old television with an antenna that just barely works.
But obviously, you are not the Chances, so you're probably going to make an appointment on a Friday night to watch the show on your own television. Just kidding, no one does that anymore! So how to watch it, then? I'm assuming, that since you're watching the Raising Hope finale and not GIRLS, you may not be not bougie enough to have DVR (me neither). Never fear, the Internet is here! You can say goodbye to Natesville any time, any place, and on any device you want.
Catch it Online
If you have a cable subscription and actually know the account information (unlike me, because I live in a stupid apartment complex), you can go watch the episode on Fox.com the next morning. Or, if you have a subscription to HuluPlus, you can also watch it the next day. Otherwise, you'll have to wait a whole 8 days until it's on Fox's website and available for non-subscribers. It's frustrating, to be sure, but trust me, you probably know at least one person with a HuluPlus subscription, so make sure you have enough good deeds racked up so they'll give you the password.
On Demand
If you have what I like to call "fancy cable," or cable with a service that lets you play primetime shows on-demand, then you can watch the finale the next morning. However, Fox usually keeps in the original commercials with their primetime shows, so unfortunately you won't be able to fast-forward through commercials like you would with DVR.
Just Buy It
Maybe you don't have any of the aforementioned services. Or maybe you have an iPad and want to watch the episode on the subway. Whatever the case may be, services like Amazon and iTunes are undeniably democratic — they're for anyone and everyone, no subscription required. You can buy the episode in HD on either service for $2.99, or you can buy it in SD on Amazon for $1.99. Sure, the Chances of the world might not be buying it in HD, but then again Virginia will be wearing a wedding dress in the episode, so why not get a little fancy?
Image: Fox