'Mariah's World' Features Bryan Tanaka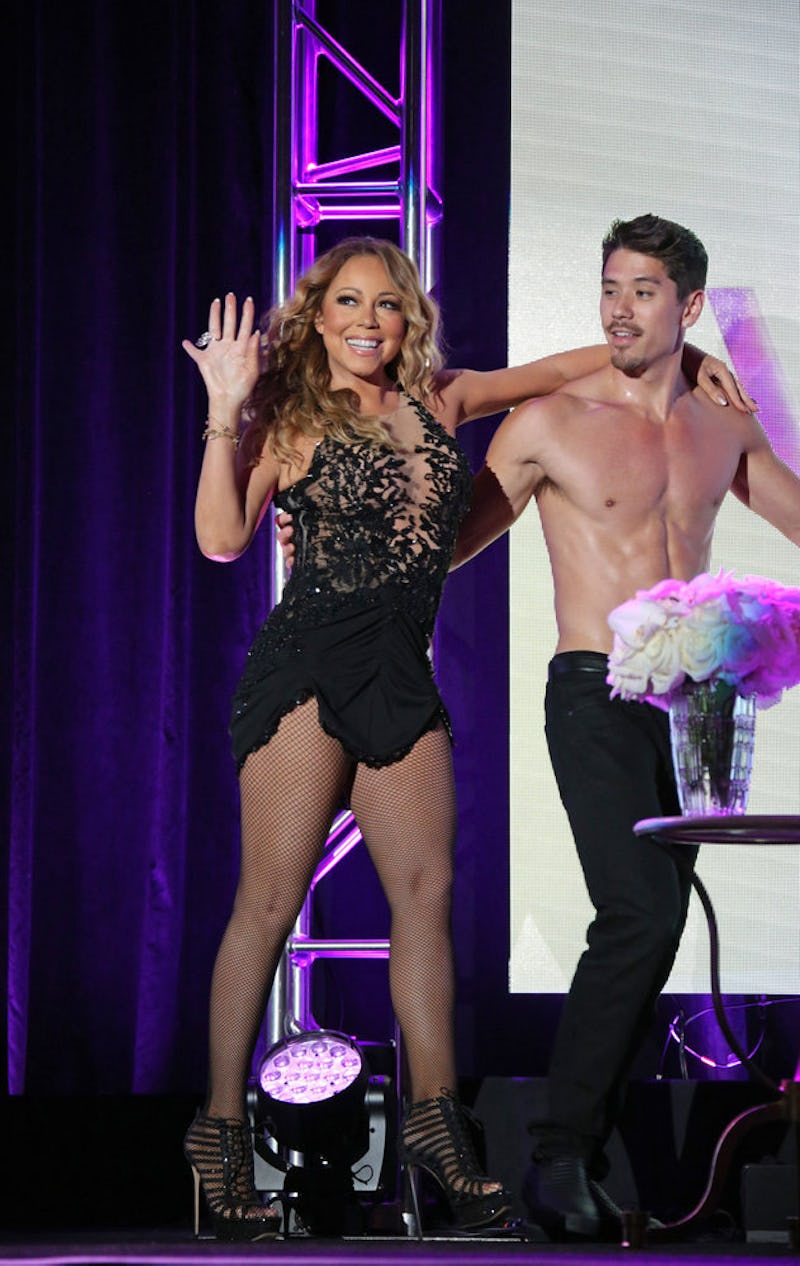 I had a feeling that Mariah's World, Mariah Carey's eight-part E! series and ode to herself, would be just a fluffy, fun, PR-curated look at her world. On one hand, I was right. On the other hand, I have a question — who is Bryan Tanaka on Mariah's World , and where has Mariah been hiding him all my life? The first episode and previews for later episodes seem to show Mariah and her choreographer/dancer getting close (she was with ex-fiancé James Packer at the time of filming but the two have since split), and I am so here for that. Bryan is 10 pounds of hot stuffed into a five-pound bag, so E!, you guys got me. You really got me.
According to his IMDB, Bryan has danced for everyone from Rihanna and Beyoncé to Dancing With The Stars and the new movie La La Land, but his heart is only for Mariah. In Mariah's World, Mariah discusses how she's known Bryan forever and that he's going to be a dancer on her upcoming European tour. They're really close friends, and you can certainly tell. But is Bryan feeling Mariah, or what? Watching Mariah's World is sort of like looking into a crystal ball, especially because Bryan and Mariah were recently seen canoodling on the beach in Hawaii. Bryan's own Instagram has no pictures of he and Mariah, but he did take a shot from Hawaii and posted it.
Reality shows usually try to keep their main plot points under wraps so as not to spoil them for viewership — but watching Mariah's World is like getting the behind-the-scenes action of how her relationship with Packer ended and how a possible relationship with Tanaka is beginning. I'm a very, very nosy person both by trade and in my real life, so the fact that I can look for clues in Mariah's love life while watching Mariah's World is the cherry on top of the sundae for me. Maybe Bryan is the guy for Mariah — there's something to be said of being with someone who knows you really, really well — and I guess we'll have to watch Mariah's World to see how it all unfolds.
Images: Evans Vestal Ward/NBCUniversal