Kristen Doute Has A New Project Up Her Sleeve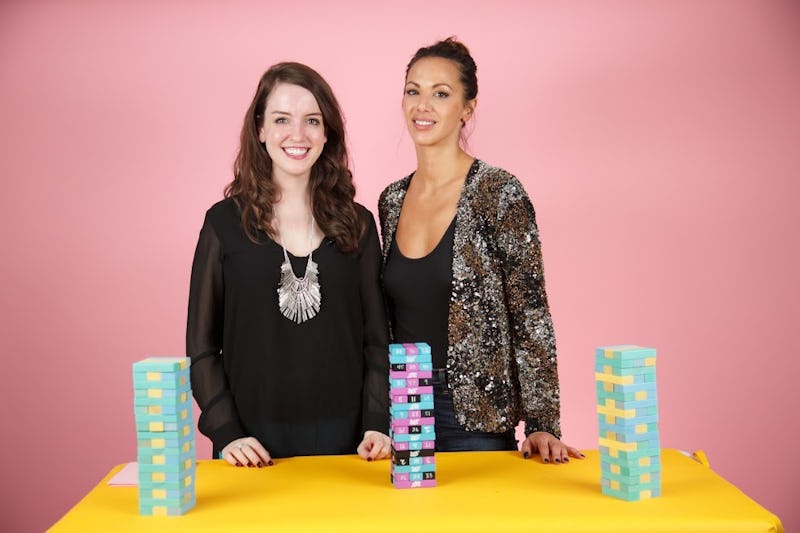 Kristen Doute isn't afraid to ask for what she wants, especially when it comes to amazing food. On top of a new season of Vanderpump Rules, the reality star also has a new gig up her sleeve — Doute just launched her vegetarian lifestyle website Vegiholic in November. "I started the website because it's just a passion of mine," she says during a Facebook Live segment in Bustle's New York office. "I've been a vegetarian for almost my entire life — 22 years. I love to cook, my boyfriend's into photography, and it's kind of what we were doing anyway. So, why not share it with everyone?"
In other words, it was kind of a perfect fit. "I don't have a culinary background, so I'm not trying to pretend that I'm a chef or I'm a dietician or whatever," she says. The result is pure, unadulterated Doute... with a foodie twist. "Everything that's on the blog right now is kind of stuff I messed around in the kitchen with," she says. "I think the hardest part for me with this blog has been actually writing recipes, because I've never done that before."
So just what is a vegiholic, you ask? Doute tells Bustle that it boils down to this: "a dependence on really great food." On her site, you will find everything from recipes to recommendations to rants ("I have twitchy thumbs," Doute says). You'll also find a few casual name-drops of fellow Vanderpump friends sprinkled in among tutorials for the likes of cauliflower steaks and "Leveled-Up Deviled Eggs," as well as a few new faces — Doute recently recruited friend and chef Jeanine Carter as a mentor for the site.
But food isn't the only thing Doute has to dish. Doute showed off her (seriously amazing) Jenga skills to play a quick game of Bustle's Tower Of Truth, during which she answered questions about being on TV, about her favorite way to relax, and about the worst date she's ever been on (spoiler: it involves Korean barbecue, and it involves Vanderpump Rules co-star Tom Sandoval). See how the game unfolded in the video below:
Some pro-tips Doute has for her fellow vegetarians, especially as we enter the holiday season? "If you're going out to eat in an area that doesn't have all of those [vegetarian] options, look at all the side dishes," she says. "Nine times out of 10 they'll allow you to create your own platter." And if you want to bring your own recipe to the party, she has some suggestions for that, too: "Scheana [Jancan Shay] makes really great enchiladas. Whenever we have a Mexican night, it's really fun and I do this really cool Southwestern salad."
And if you're thinking of becoming a vegetarian, Doute has some advice for you too. "Don't knock it 'til you try it," she says. "You can train your brain. I always swore that I hated Brussels sprouts, I hated beets — I swore that up until I started working at Sur, honestly. And now I love both of those things. Just try everything twice, and try it in a different way."
For more of Kristen's vegetarian ideas, check out Vegiholic. Her recipes — and her rants — are not to be missed.
Images: Lauren Betesh/Bustle