Meet 'Timber Creek Lodge's New Housekeeper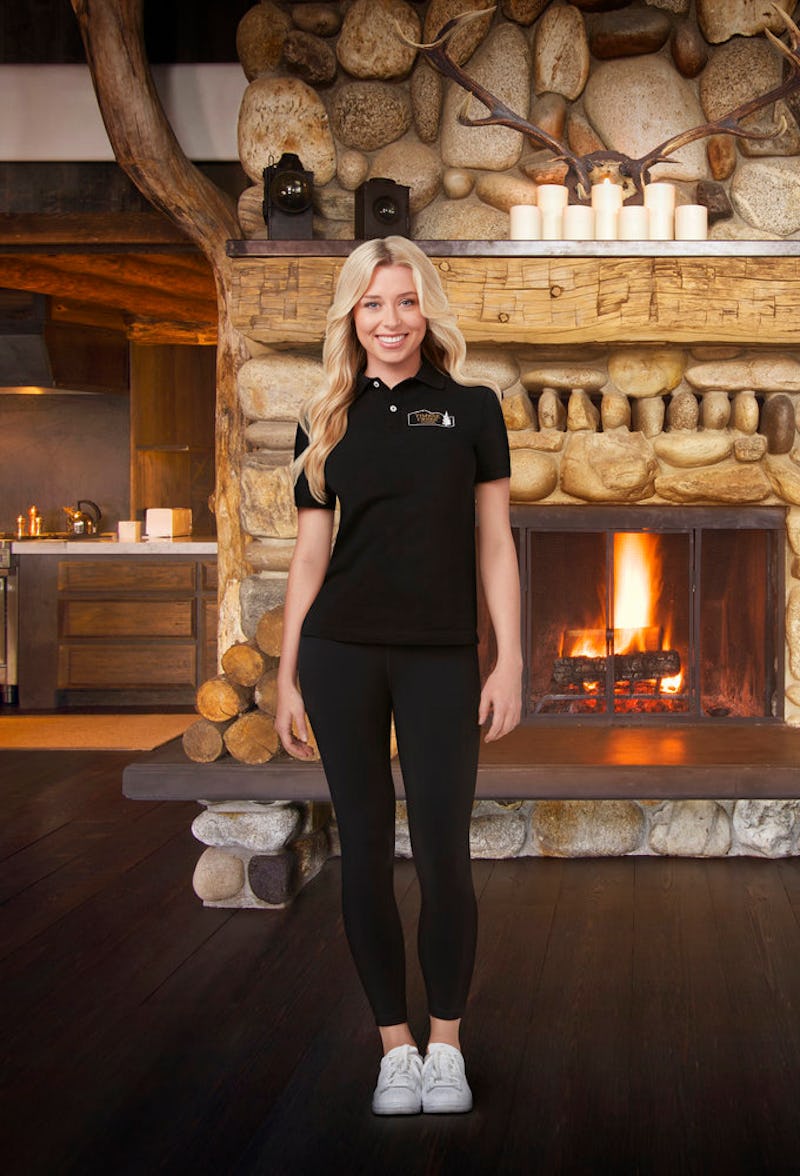 Timber Creek Lodge (featured in the Bravo series of the same name) boasts five-star service and a dedicated staff in its world class resort, and it's the place to go if you're looking for an amazing vacation experience. The staff isn't too bad to look at, either, and they're all trained in various facets of hospitality (for the most part). The potential weak link on the team is Jenna, who is serving at Timber Creek Lodge as a housekeeper who doesn't seem like she's that into doing her job description.
She's only 27, but Jenna's had an interesting life so far. According to Bravo, Jenna grew up in Chicago but considers herself to be Texan because she spent many, many years there — some as a professional cheerleader for the Dallas Mavericks basketball team. Jenna talked on Timber Creek Lodge about how great it was, and she also mentioned that she got kicked off the team for fraternizing with players. Whoops. Now, in hospitality, Jenna is at Timber Creek Lodge to make sure the whole place looks spotless, but from what we've seen from her dealing with Louise, the head of housekeeping, Jenna is not that into scrubbing toilets. I mean, neither am I, girlfriend, but if that's the job you signed up for, that's the job you have to do. I'm not saying she doesn't have a work ethic, but sometimes you have to take the scrubbing toilets with the amazing views and lively Whistler party scene, you know?
I think Jenna is a fun addition to the cast of Timber Creek Lodge, but her bubbly personality may get her into trouble. She seems a smidge entitled (first impressions!), and she's already talked about how she loves to party and made out with Mark, the show's resident bad boy (or that's at least what I assume his storyline will be). Jenna said got fired from cheerleading because she spent too much time with the players on her team, so I think she should be careful about how she spends time with her colleagues and with the guests this time around.
As long as Jenna can balance the party side of herself with the serious "I have to do my job" side of herself, she'll probably be fine on Timber Creek Lodge. She's young, and she likes to have fun, but she shouldn't put her job in jeopardy to do it.
Images: Eike Shroter/Bravo; Brendan Meadows/Bravo