Get Free ColourPop Lippies Before It's Too Late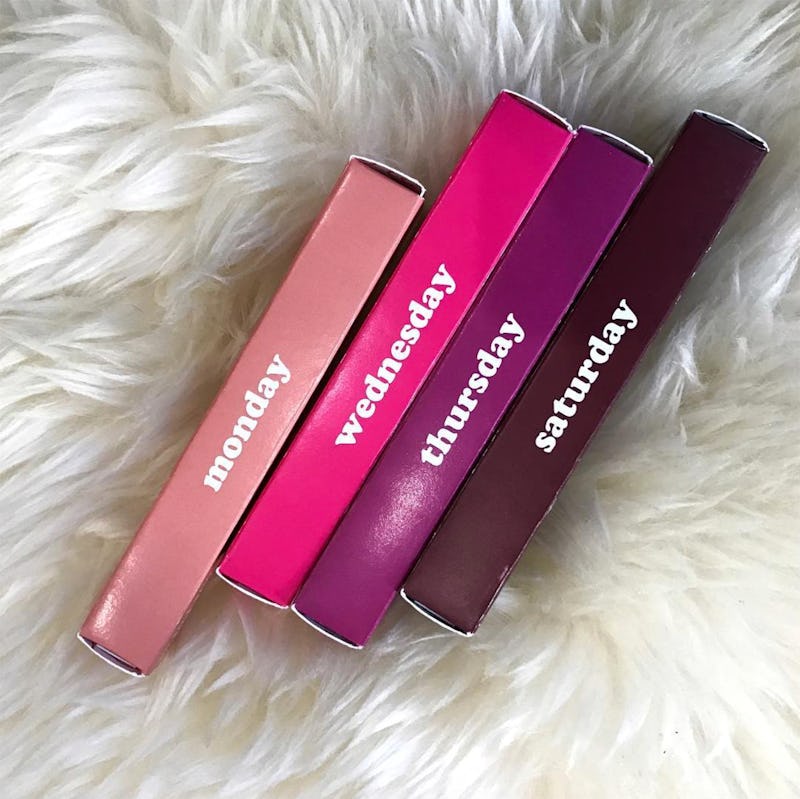 There are so many beauty events going on, it's almost tough to keep track. One of the best steals in town right now? Free ColourPop lipsticks, and the promotion ends tonight . Along with other cool events like the Too Faced 12 Days of Beauty, and Kylie Cosmetics' 12 Days of Christmas, ColourPop recently launched a special deal on four new shades of their ultra-popular Ultra Matte Liquid Lipstick: Customers can get one free with $10 purchase, two free with $25 purchase, three free with $40 purchase, and four free with $50 purchase! We all know how easy it is to spend a cool $50 over at ColourPop's online store, so earning all four of the new shades is something of a breeze.
The new giveaway is the latest in a long line of kickass promotions from the ColourPop — it started on Friday, to kick the weekend off, and it will continue until 12 a.m. PST on Dec. 6. There's still some time to nab your favorite shade (or two, or three, or four), but you should probably act sooner as opposed to later. After all, the shades are quite covetable — named after the days of the week, Monday is a chic and flattering nude, Wednesday is a shocking fuchsia, Thursday is a plummy purple, and Saturday is an absolutely showstopping brown.
The packaging is pretty tongue-in-cheek as well, with Monday's showing off a frowny face, Wednesday's is decorated with a humpday camel, Thursday's has a martini (olive and all!), and Saturday's is stamped with a simple-but-sexy little heart. The packaging, together with the shade, perfectly illustrates each day of the week (although it's worth noting that Monday's nude is anything but blah).
It's pretty cool to think that all you need is two of your favorite Super Shock Eye Shadows at $5 apiece to qualify for one of these free Ultra Mattes. Add in a couple highlighters, and you've made your way up to 2 free lippies — and so on, and so forth.
So, whether you're a longtime fan of the brand or a newly-curious potential customer, this deal can be a pretty darn good incentive to head over to the site. Heck, maybe you could even do your Christmas shopping over there, and win some nice little gifts for yourself on the side!
Images: colourpopcosmetics/Instagram