The Goodreads Choice Awards Winners Are Here!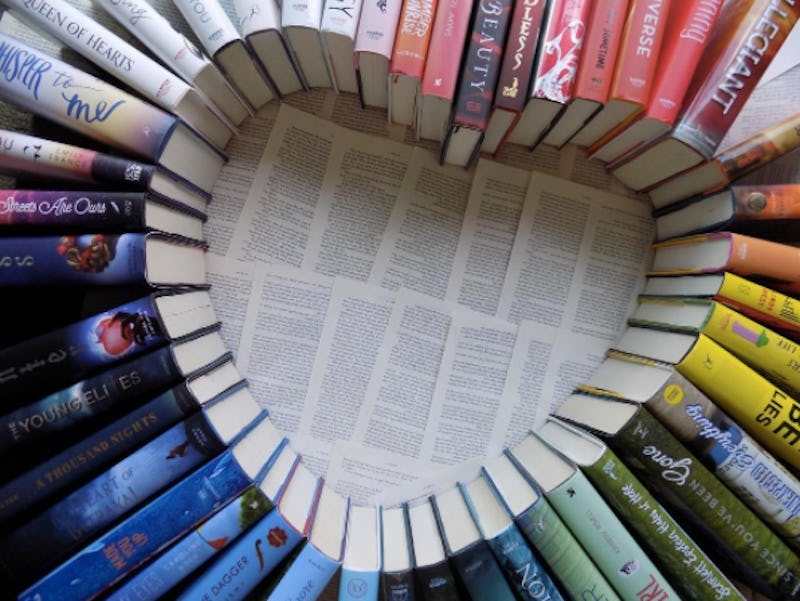 The votes are in, and the Goodreads Choice Awards winners are here. One of the few literary awards in which readers get a chance to directly vote on the best books of the year, the Goodreads Choice Awards are a great way to make your voice heard, and see what books people are actually reading.
With three rounds of voting, twenty categories, and ten finalists in each category, the Goodreads Choice Awards are always intense, but competition has been especially fierce this year. There were so many great books this year, that sometimes it was almost too hard to choose. Some of these won by a landslide in their category, while others were neck and neck every round.
There are some interesting things to look out for in these winners, too. For instance, a father and son (Stephen King and Joe Hill) each won awards this year. One of these winners was published posthumously. And of course, there's plenty of debut authors on the list to keep an eye on in the years to come.
Whether the book you were rooting for won or not, one thing's for certain: every one of these books will make a fantastic addition to your TBR shelf.
The Goodreads Choice Award joins the National Book Award, Oprah's Book Club, and many others in honoring The Underground Railroad . The story of Cora, a slave who escapes on the Underground Railroad — a literal railroad in this book.
Click Here To Read The Reviews
At the heart of this story is a disastrous barbecue and the efforts of three couples to repair the damage. Moriarty takes a good hard look at the forces with in our lives — marriage, sex, parenthood, and friendship — and how they interact with each other.
Click Here To Read The Reviews
A must-read for the Hamilton-obsessed. In this book, Hamilton creator Lin-Manuel Miranda reveals how the smash hit musical came to life. Plus, this book features a full text of the libretto, complete with 200 footnotes from Miranda.
Click Here To Read The Reviews
On the verge of completing his training as a neurosurgeon, Paul Kalanithi was diagnosed with live-threatening cancer. As he prepared for his death, Kalanithi wrote this memoir to find answers to the hardest questions about our existence, including: what makes life worth living? Paul Kalanithi died in 2015, but his legacy lives on in this book.
Click Here To Read The Reviews
Harry Potter is back! In this script, we follow Harry's son, Albus Severus, as he teams up with Draco Malfoy's son, Scorpius, to try to change a past tragedy.
Click Here To Read The Reviews
In this memoir, superstar comedian Amy Schumer recounts her pre-fame family life and her rise to the top, complete with Schumer's characteristic sass. Is there anything Schumer can't do?
Click Here To Read The Reviews
Spock and Kirk's friendship in Star Trek is truly legendary, and it went far beyond the screen. In this biography, William Shatner recalls his 50-year friendship with his co-star, Leonard Nimoy.
Click Here To Read The Reviews
Frans de Waal is a primatologist and ethologist, and has been studying animal intelligence for 30 years. In this nonfiction, de Wall examines how our beliefs about other species are based on falsehoods, and how supposedly human attributes are found throughout the animal kingdom.
Click Here To Read The Reviews
Mystery & Thriller — End of Watch by Stephen King
The third book in the remarkable Bill Hodges Trilogy, King delivers another page-turner of a read. Following Bill Hodges and a team of detectives as they try to stop the villain from Mr. Mercedes (the first book in the trilogy), who has come back to wreak havoc again.
Click Here To Read The Reviews
Stephen King's son, Joe Hill, delivers an edge-of-your-seat thriller in The Fireman . Set in the apocalyptic world in which there is a pandemic of spontaneous combustion, we follow Harper, a pregnant nurse who places all of her hope in a legendary person known as The Fireman.
Click Here To Read The Reviews
This was Hoover's second consecutive Goodreads Choice Award win for Romance. After moving from small town Maine to Boston, Lily finds herself overwhelmed by a relationship that seems too-good-to-be-true. As she tries to sort out her life, she revisits her first love, a man she left behind.
Click Here To Read The Reviews
Science Fiction — Morning Star by Pierce Brown
For the third year in a row, Pierce Brown's Red Rising series has won a Goodreads Choice award, making that three wins for the three books in the trilogy. In this fast-paced series, our hero Darrow fights for vengeance in a galaxy-wide war.
Click Here To Read The Reviews
Sarah Andersen's debut (a follow-up to her web comic) is a collection of hilarious, relatable, and semi-autobiographical comics about Millennial life.
Click Here To Read The Reviews
In this charming book, model and celebrity Chrissy Teigen gives us the deets on all the food she loves to eat, from fun dinners to scrumptious snacks. Teigen intertwines her zest for cooking with her love for life.
Click Here To Read The Reviews
In this young adult fantasy, we follow Amani Al'Hiza, a headstrong orphan determined to escape her life teams. This exciting adventure story kicks into gear when Amani disguises herself as a boy, enters a shooting contest, and teams up with a fugitive.
Click Here To Read The Reviews
Young Adult Fiction — Salt to the Sea by Ruta Sepetys
Set in winter of 1945, Salt to the Sea follows four teenagers fleeing Soviet rule — each from different places, each with their own secret.
Click Here To Read The Reviews
The sequel to Maas's phenomenal A Court of Thorns and Roses , Feyre returns to the Spring Court with all the powers of the High Fae, though her heart remains human. As she navigates the dark web of politics and secrets of the court, the future of the world hangs in the balance.
Click Here To Read The Reviews
Rick Riordan has won this category for six straight years, and this year he even had two books nominated. In this book, the Greek god Apollo lands in NYC as a teenage boy.
Click Here To Read The Reviews
Beloved children's book author Mo Willems finishes his Elephant & Piggie series with its 25th book. Piggie realizes that she is "one lucky pig!" and sets out to thank everyone who is important to her, despite Gerald's warning that she is bound to forget someone.
Click Here To Read The Reviews
Originally self-published, this book of poems is divided into four parts: the princess, the damsel, the queen, and you. The first three sections piece together the author's life, while the fourth serves as a letter to the reader and humankind.
Click Here To Read The Reviews
Images: Instagram/ReadSleepFangirl