Why James Corden Is Hosting The Grammys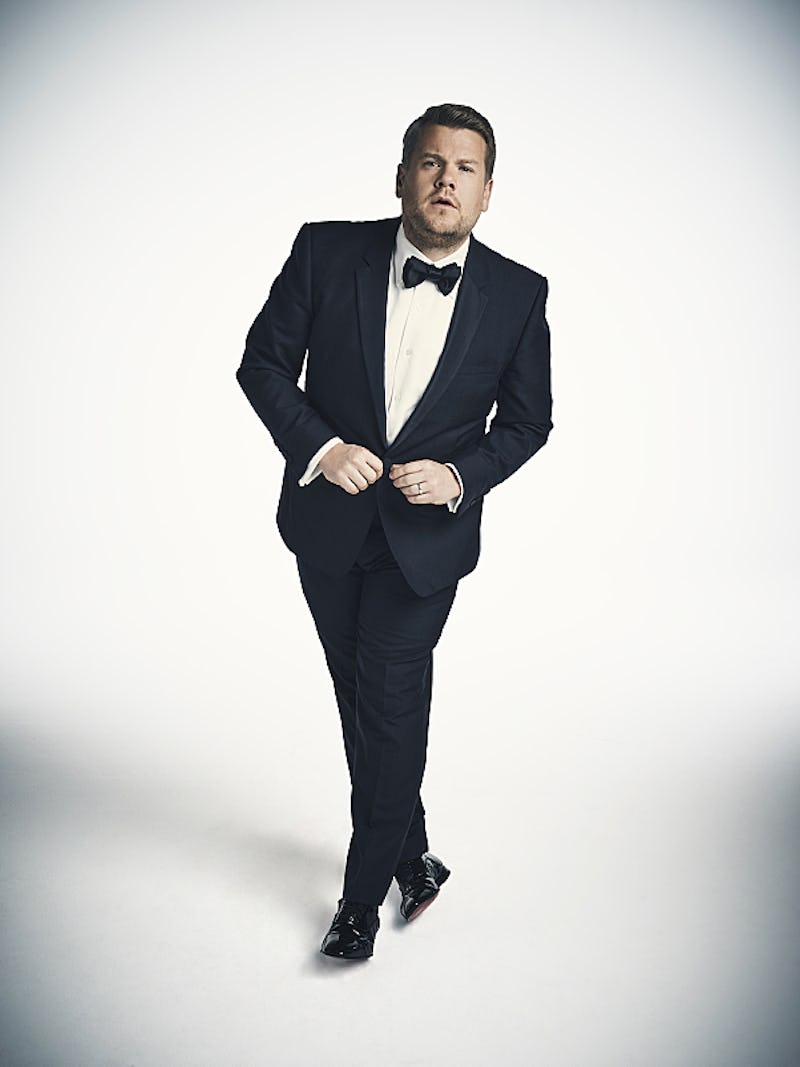 The Grammy nominations will be announced Tuesday, which means that it is finally time to start getting excited about music's biggest night. If the host of the show is any indication, things will be a little different this year. Why is James Corden hosting the Grammy Awards in 2017? He's not a singer, though Into The Woods taught us that he can sing very well. He's an actor, comedian, writer, and talk show host. It's an odd choice, but should make for an entertaining show.
Since 2012, the show was hosted by rapper, actor, and Lip Sync Battle host LL Cool J. So this is a big change! Corden hosted the Tony Awards this year, but as a stage veteran and Tony winner, that makes a little more logical sense. The easy answer is that the Grammy Awards are going to be broadcast on CBS. Corden is, of course, also on the network payroll as the host of The Late Show. So inviting him to host the Grammys is an easy way to cross-promote.
Then there's Carpool Karaoke. Has this bit jumped the shark? Perhaps. However, you cannot deny its power and the joy it causes. Because of carpool karaoke, James Corden has cultivated relationships with musicians and recording artists that he is likely to encounter at the Grammy awards. It also establishes him as a knowledgable fan of music across many genres.
"James Corden's remarkable range of talents makes him a star on any screen and every stage," said Jack Sussman, Executive Vice President of Specials, Music and Live Events at CBS Entertainment in an official press release. "We see it every night on CBS, every day on YouTube and audiences are still talking about his acclaimed performance hosting the Tony's last June. We look forward to bringing James' exceptional showmanship, infectious energy and his undeniable kinship with music to the Grammy stage."
With the Tonys, Corden has proven himself to be a charming host who likes to get the celebrity audience involved. He's definitely qualified to host the awards. "I am truly honored to be hosting The Grammys next year. It's the biggest, most prestigious award show in music, and I feel incredibly lucky to be part of such an incredible night," said James Corden in an official CBS press release. Based on his background and hosting skills, it should be an entertaining evening for all.
Image: Jason Bell/CBS