Huda Beauty Foundation Could Be Coming Soon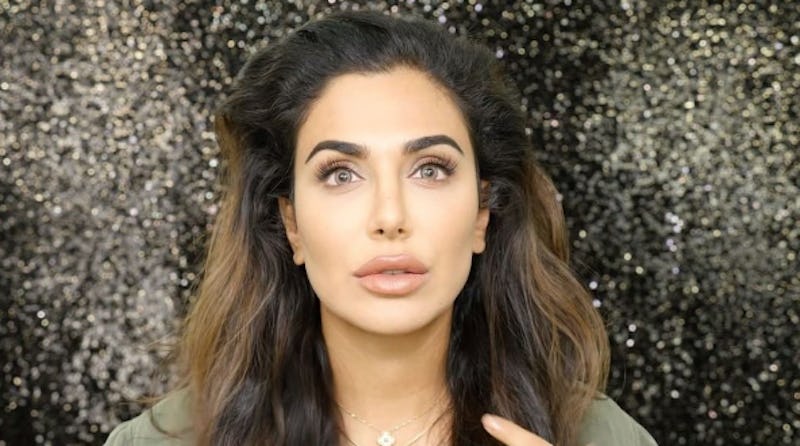 This year was a huge one for Huda Beauty. Founder Huda Kattan expanded her makeup line in a huge way, and it looks like she plans to keep it going in 2017. What's next for Huda Beauty, you ask? According to Allure, Huda Kattan might be creating foundation. Time to start saving now, because this is one beauty launch that you won't want out miss out on.
As if her gorgeous lashes, Liquid Matte Lipsticks, and the Rose Gold Eyeshadow Palette weren't already enough, Huda Beauty already has more items in the works. The first is their new Metallic Liquid Mattes. According to Kattan's Instagram account, the shiny lippies will be coming in January. There will be two shades — a light and dark pink — and will be featured in the Huda Beauty Liquid Matte Mini Kits.
That's not all though. According to Allure, Huda Beauty Foundation seems to be in the works as well. The makeup creator gave a sneak peek of the info on her Instagram story, saying that it's what she's been wearing lately. From the looks of her IG story, it seems like it could be a satin foundation, but there's no exact info yet. Either way, this is pretty exciting news for the beauty world.
Don't get too excited though. Kattan soon after took to her IG story to tell everyone that the product wouldn't be out any time soon. One thing is for sure though, 2017 will be another great one for the brand.
Plus there's always the metallic lippies to hold you over. The colors are absolutely gorgeous. They don't seem to have actual glitter in them either. Just a sleek, shiny matte formula. Not to mention there's also mini sets coming soon.
Basically, you should just get your wallets ready now. Something tells me these aren't the only products that the brand will launch in the next year either.
Images: HudaBeauty/Instagram (1)