More 'Fuller House' Could Be On The Way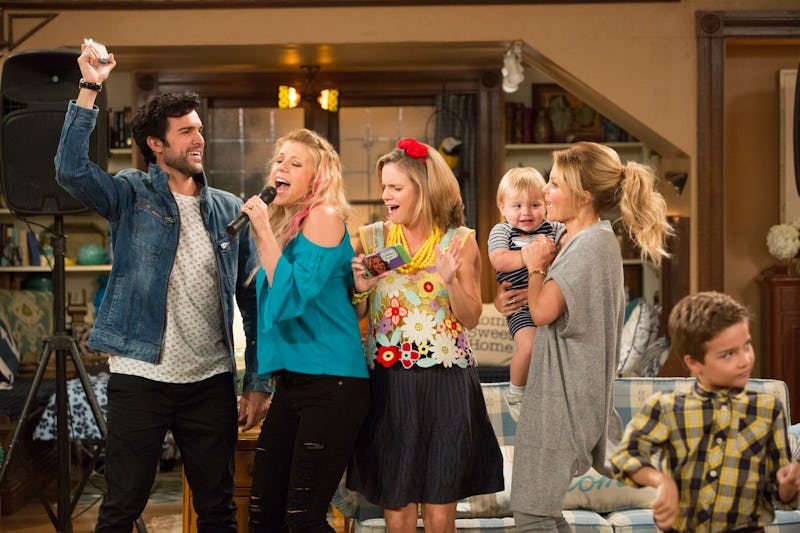 Full House fans already spent a season revisiting the Tanner crew's early '90s charm back in February, and now they're due for another dose of nostalgia with the premiere of Fuller House's second season on Friday, Dec. 9. But, since Netflix is unveiling all the episodes in one big chunk, what's a TV fan to do when they're done burning through the newest batch of stories? Will Fuller House return for Season 3, or is this the last we'll see of their dysfunctional family antics? UPDATE: On Dec. 24, Netflix announced that Fuller House will return for Season 3 in 2017.
UPDATE #2: Candace Cameron announced on Instagram that Season 3 will air on September 22.
EARLIER: Although a third outing has yet to be announced, it's clear creator Jeff Franklin is on board for more episodes in a pretty major way. In fact, he's so committed to the series that he recently bought the original house featured in the show's outside shots since 1987, according to The Hollywood Reporter. Remember that cozy San Fran row house with the iconic red door? It's now his, all for the small price of a cool $4 million, THR reported.
To be fair, Franklin claims he mostly purchased it for sentimental reasons, but he's already said he'd love to bring back the cast to shoot new footage, according to THR. "We would take advantage of the fact that I now own the house, and we could go up there and shoot some new footage and maybe bring the cast up and shoot with them up there," he told the outlet. "The house came on the market and really, I just thought, I have to buy this house."
As for the actual likelihood of another season, there certainly seems to be a high demand. The series has a proven audience. According to Vanity Fair, it's been cited as one of television's most-watched shows across both streaming hubs and traditional networks. Netflix's viewership is notoriously hard to gauge, but tech firm Symphony Advanced Media pegs its audience at approximately 14.4 million, according to VF. That's a massive number that translates to a staggering 10.4 rating, which, as IndieWire has pointed out, would place it at No.1 among all TV series for the entire year — even above AMC megahit The Walking Dead.
Still, Netflix's release model makes for a messy comparison to the weekly roll out of broadcast television, and there's been some debate about the validity of Symphony's data — including from Netflix itself, according to The Hollywood Reporter. But the company doesn't seem to care much about statistics: As long as someone's buying, they're selling. "We may build a show for 2 million people, and we may build a show for 30 million," Netflix Chief Content Office Ted Sarandos said in January, according to Vanity Fair.
This means there's room for shows whether they have wide or small appeal, and Fuller House's alleged fervent following would just be an added bonus. If both creator and cast are eager to do more storytelling, there's no reason the series won't return for another season, and nabbing the real-life Tanner house only sweetens the deal.
Image: Michael Yarish/Netflix