Tarte's Color Your World Is The Ultimate Face Kit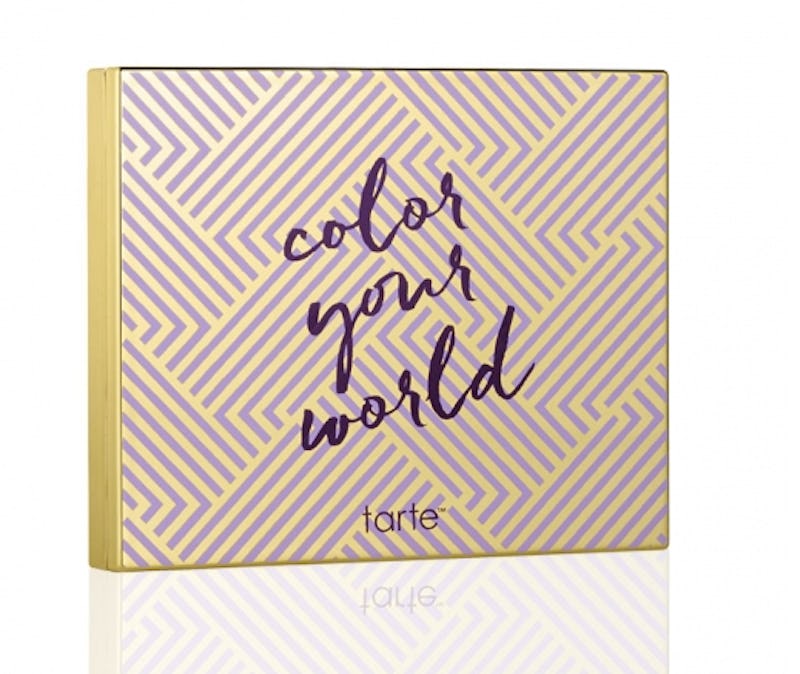 The cold-weather isn't even close to being over, but spring makeup is already here. Tarte Cosmetics launched tons of exciting products for the upcoming season, and they're not holding anything back. One of the most exciting is their Color Your World Palette. What's in the new kit, you ask? The Color Your World Palette has — you guessed it — color correcting products, but it doesn't stop there. This is everything you're looking for in a do-it-all face palette.
If you have yet to click on the "new" tab on Tarte's website, I suggest doing it soon. On top of a brand new athleisure makeup line, product restocks, and surprise palettes, there's also a pretty awesome correcting kit too. Tarte's Color Your World Palette features all the camouflaging shades you could possibly need. That's not all either. They even throw in a highlight and contour shade as well. Basically, it's the ultimate on-the-go face palette.
Obviously, color correcting isn't anything new. There have been tons of palettes and products on the market to cover up everything from redness to blemishes and more. But this is one of the only ones that brings highlight and contour into the mix. Honestly, it make a lot of sense. The colors trick the eye with color, so the other trends fit right in.
Color Your World Color Correcting Palette, $32, Tarte
The green shade is for correcting redness, the peach is for hiding dark circles and the yellow is for brightening. The other three shades are a matte and shimmery highlight and a contour shade. What more could you possibly ask for?
The best part is that it's only $32. That's only $5 per shade. The only downfall is that it is limited-edition, so it won't be around forever. I don't think these will fly off the shelves, but you just never know. You definitely shouldn't plan on waiting until the last minute to buy this launch.
Color Your World Color Correcting Palette, $32, Tarte
Tarte always kills it with the packaging, and this time is no different. It's so pretty that you'll want to put it right up front on your makeup table. There's nothing better than a gorgeous palette that does it all!
Images: Tarte (2), Tarte/Snapchat (1)