ColourPop's Top Secret Bag Sold Out In No Time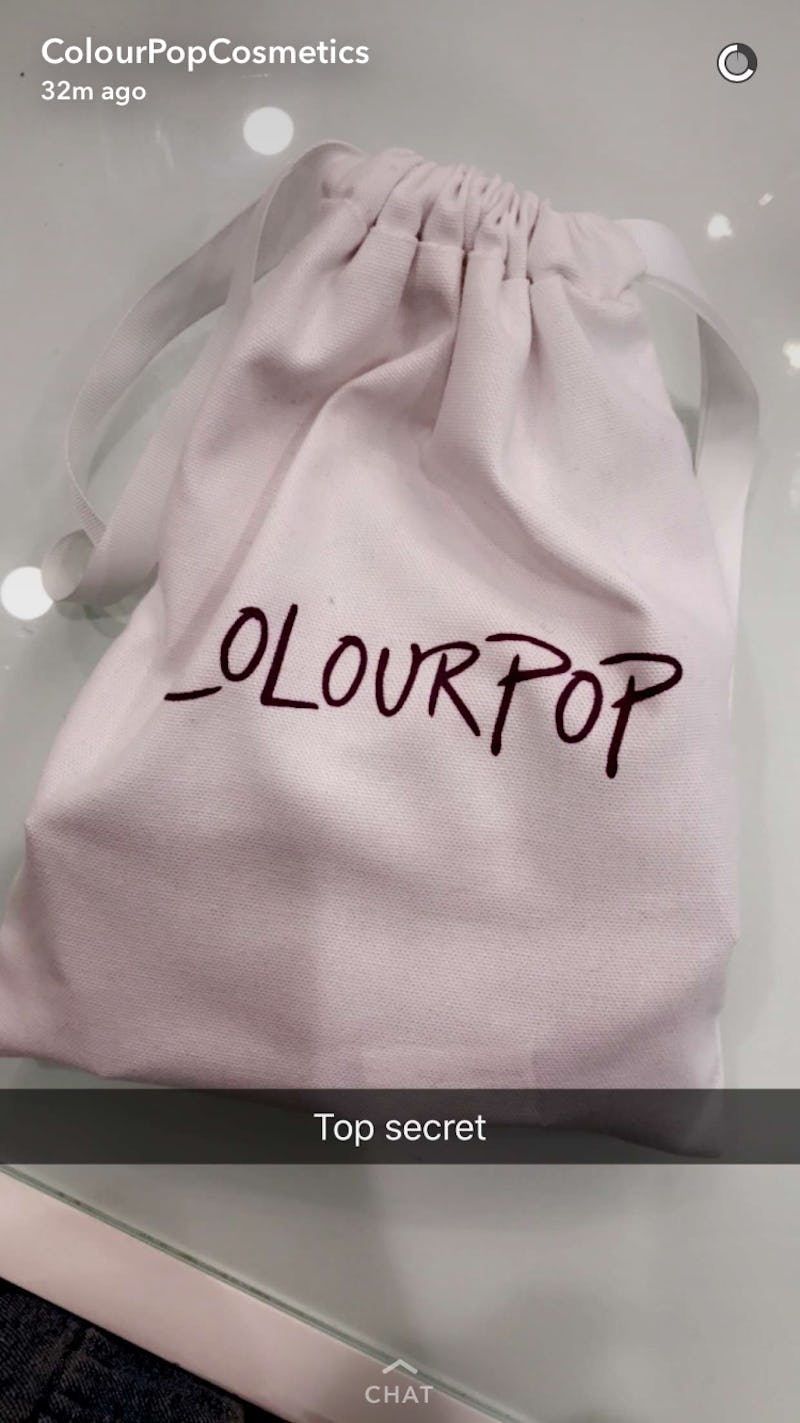 Boy — does ColourPop now how to create a frenzy or what? They launched super limited quantities of surprise products, and fans went crazy. No one is sure what's inside their Top Secret Bag of goodies, and the set still sold out in just minutes. How insane is that? If you were left in the cyber dust and unable to snatch this bundle while it was available online, now you're left wondering, will ColourPop's Top Secret Bag be restocked? Here's the official word from the brand.
According to ColourPop's Snapchat, they were shocked to see the overwhelming response to this secretive launch. While they have confirmed that they will not be restocking this time around, they do plan on having more launches like this in the future. This brand is all about giving the fans what they want to see.
So, if you find a ColourPop bag beneath your tree, consider yourself lucky because these products were hard to come by. It definitely took major dedication to get this from the brand, but your efforts will surely be rewarded once this package arrives at your door! And if you missed out, keep your eyes peeled for more bags full of surprise items to come at a later date.
Well, that didn't last long!
There won't be a restock, unfortunately.
But, because ColourPop hearts their fans, they will give us more opportunities to shop more bags like this, eventually.
And thank goodness for that because people don't know what to do without these ColourPop products in their life.
Not knowing what this bag holds inside is very exciting, especially for those who were quick enough to purchase it.
As for everyone else, better luck next time!
Images: ColourPopCo/Snapchat (2)