Behold, The 'Lizzie McGuire Movie' As A Thriller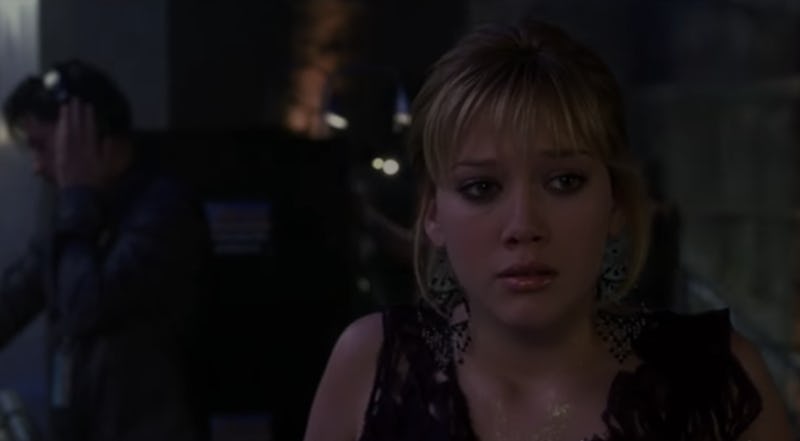 ATTENTION ALL '90s BABIES: Stop what you are doing and watch this The Lizzie McGuire Movie reimagined as a thriller. It took everything you love about sweet cinnamon roll, too pure, too good for this world Lizzie McGuire and turned it into terrifying sin-namon roll, too dark, too terrifying for this world Lizzie McGuire. This is basically Gone Girl and Girl On The Train combined into one gloriously horrific mashup that will have you on the edge of your seat screaming, "NO, DON'T DO IT, LIZZIE! PAOLO'S THE MURDERER!" by the end.
OK, it's unclear exactly what Paolo is here, but this new trailer took his shadiness from the OG film and dialed it up approximately 1,000 percent. It has all the hallmarks of your favorite thriller trailers: ominous music; rapid cutaway shots interspersed between vaguely unsettling scenes that have no context; and, of course, a girl crying. (Womp, Lizzie.)
Undeniably the most impressive thing about this is the ability to truly give it the thriller ~vibe~ using footage that doesn't even vaguely resemble the camera work we are used to seeing in modern thrillers. But therein lies the unsettling beauty of this reimagined trailer, which may or may not haunt your dreams tonight:
♩Hey now, hey no-owww, this is what NIGHTMARES are made of! ♬
But children of the '90s, your delight does not end here. Eighteen-year-old YouTuber Elle Mills of Canada has a whole slew of unexpected genre mashups. R.I.P., literally all your productivity today, and sorry not sorry.
If Troy Bolton Were Like Christian Grey
Especially relevant, seeing as the latest trailer for the 50 Shades of Grey sequel just dropped today.
If Titanic Were The Movie Version Of A John Green Novel
Adding some ~quirk~ to your tragedies since the the mid-2000s!
If Stranger Things Were A Romantic Comedy
Lololol, the paralyzing terror of the Upside Down! So cute.
And last but certainly not least ...
If Harry Potter Were In The Hunger Games
Wow, guys, can young adult heroes and heroines ever catch a break?
You can check more of Elle Mills' mashups on her channel here — just be sure to leave on your nightlight, lest you have Paolo-related sleep terrors tonight.
Images: Disney