The 'Hairspray Live!' Dynamites May Look Familiar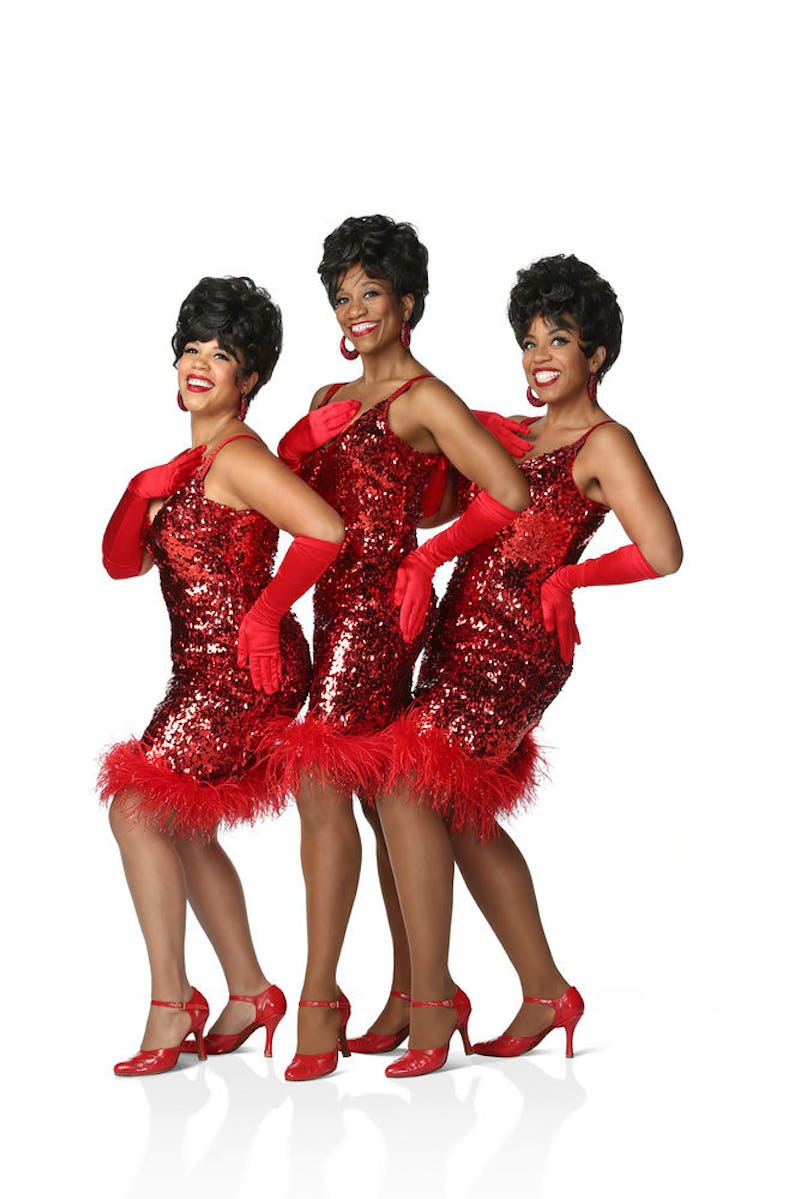 The NBC production of Hairspray Live! has been a big-time reunion for cast members in both the original and remakes of the show, but the production didn't stop at bringing back Harvey Fierstein, Ricki Lake, and Marissa Jaret Winokur. The Supremes-esque girl group The Dynamites in Hairspray Live! are played by the Broadway originals, too! Talk about continuity!
Hairspray Live! is basically a love letter to the old iterations of the show, but who would have thought that they could get the original Dynamites to come back? All three women — Shayna Steele, Judine Somerville, and Kamilah Marshall — have been busy in Broadway and movie capacities since wrapping the Broadway show. According to their respective IMDB pages, Steele appeared in Sex And The City 2 and the 2007 movie adaptation of Hairspray; Somerville made an appearance in The Last Five Years and Black Nativity; and Marshall was also in Sex And The City 2 and the new Hairspray movie too! Seems to me that these women are really in love with playing a dynamic girl group, so they would all jump at the chance to do it again, this time in front of millions of people all at once, thanks to the power of live TV.
By now, the original Dynamite voices are on, what, three or four Hairspray soundtracks? In 10 years when another remake is sure to be produced (there are no more original ideas, what can I tell you), I wonder if they'll lend their voices to another one. I and many, many other Hairspray fans would be happy to have them back — no new girls in town here!
Images: Chris Haston/NBC