The 'Hairspray' Finale Wasn't What You'd Think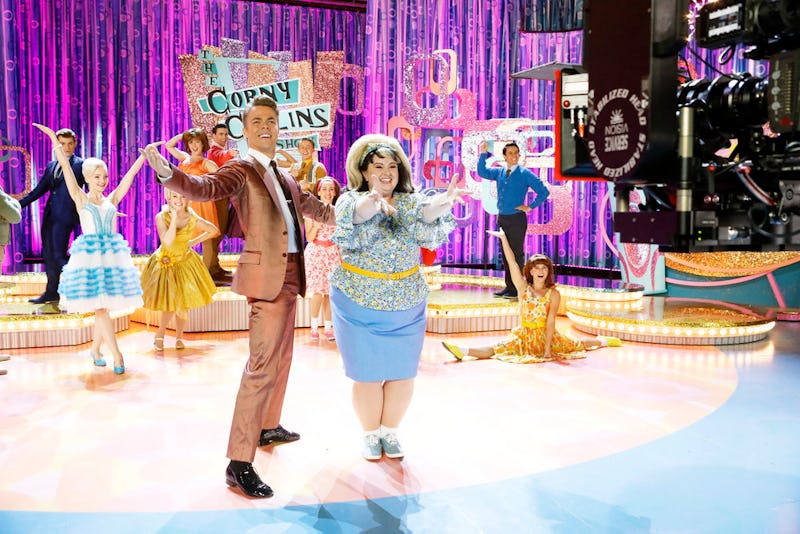 I know, I know — you were all expecting "You Can't Stop The Beat" to be the finale for Hairspray Live!, but the producers had to leave something to change (and something for Jennifer Hudson and Ariana Grande to belt out). The Hairspray Live finale song "Come So Far (Got So Far To Go)", has been overlooked in other productions — but not in this one.
Helmed by Grande and Hudson, "Come So Far (Got So Far To Go)" is an ode to progress and taking stock of the important things. The lyrics of the chorus go, "I know we've come so far/But we've got so far to go/I know the road seems long/But it won't be long 'till it's time to go," and I'm very happy that Grande got a chance to use her big voice for this show, because the role of Penny is almost too quiet for her. We know that she (and Hudson, too, but she had some big notes to sing in this show) has a voice to fill the studio they're broadcasting from, and it would really have been a shame if she didn't get to use it.
Obviously, Hudson and Grande hit it out of the park with their finale performances (and their finale outfits, because I'd wear Grande's go-go boots all the time if I could), and I think "Come So Far (Got So Far To Go)" will be the song I'm streaming for weeks to come.
I love an upbeat song I can belt out (okay fine, scream out) in my car. The tune was a lovely way to end the show, and a great way to get everyone dancing for the finale.
Images: Trae Patton/NBC; Giphy