Meet Obama's Girlfriend In 'Barry'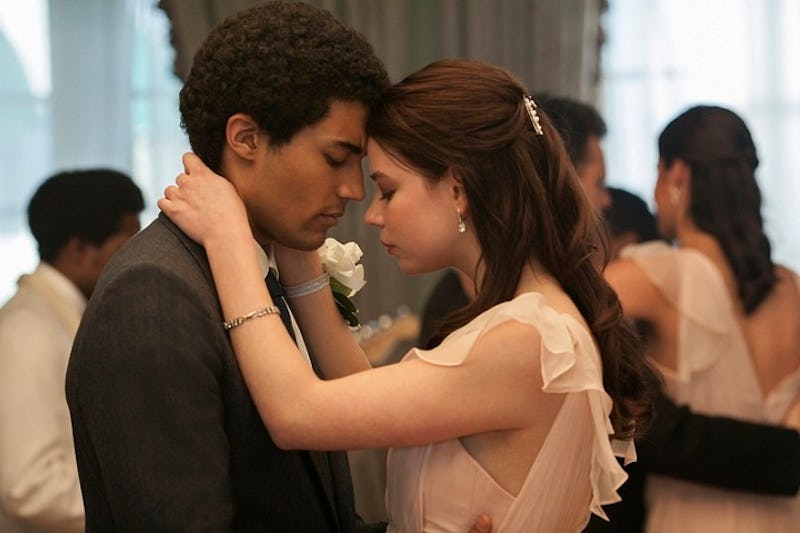 Over the course of a few short months, movie lovers have been blessed with not one, but two different films portraying the early life of President Barack Obama. First came the sweet romance of Southside With You, which chronicled Barack and Michelle Obama's now-famous first date in Chicago. Now, there's the more traditional biopic Barry, about Obama's college life after he transfers to New York City's Columbia University in 1981. The film, which stars Australian Devon Terrell as Obama, is grounded in truth and includes several characters that are exact representations of real people in Obama's life, such as his mother, played by Ashley Judd. But young Obama also has a girlfriend in the movie, whose name — Charlotte — you might not recognize even if you're an Obama historian. Just who is Charlotte, Obama's girlfriend in Barry ?
In the film, Charlotte is a wealthy white classmate of Obama (who goes by Barry in the film, as he did in real life when he was a younger man), and is played by Anya Taylor-Joy. Charlotte becomes the future president's first serious girlfriend, and the film spends substantial time on their relationship and the struggles that the two face as a result of their differing backgrounds and racial identities. But in real life, there is no single Charlotte from Obama's college years. According to several outlets, including this one from IndieWire, Charlotte is a composite character based off of several girlfriends that Obama had in college.
It's well documented that Obama had a number of girlfriends in his 20s before falling madly in love with a brilliant lawyer named Michelle LaVaughn Robinson, who, of course, would eventually become his wife. In David Maraniss's biography, Barack Obama: The Story, one of Obama's first college relationships was with a young woman named Alex McNear, with whom he exchanged letters during his junior year that are excerpted in the biography. The Washington Post pulled one quote from a letter where Obama talks with McNear about literature and "[T.S.] Eliot's irreconcilable ambivalence."
The Washington Post also reports that, according to the biography, Obama's first serious girlfriend was a woman named Genevieve Cook, who was 25 to Obama's 22. The two had a relationship for more than a year, and Cook kept a journal during this time where she expressed her feelings about the future president and the progress of their romance. At one point in her journal Cook, who, like McNear, was white, muses that when Obama described his perfect woman to her, Cook imagined the woman to be "very strong, very upright, a fighter, a laugher, well­-experienced — a black woman I keep seeing her as."
Viewers can watch Barry knowing that, while the character of Charlotte isn't based on any one real person, the real romances between Obama and his college girlfriends have absolutely informed the creation of the character.
Images: Netflix