Corinne Coffin Tells Her Scary Tale In 'Captive'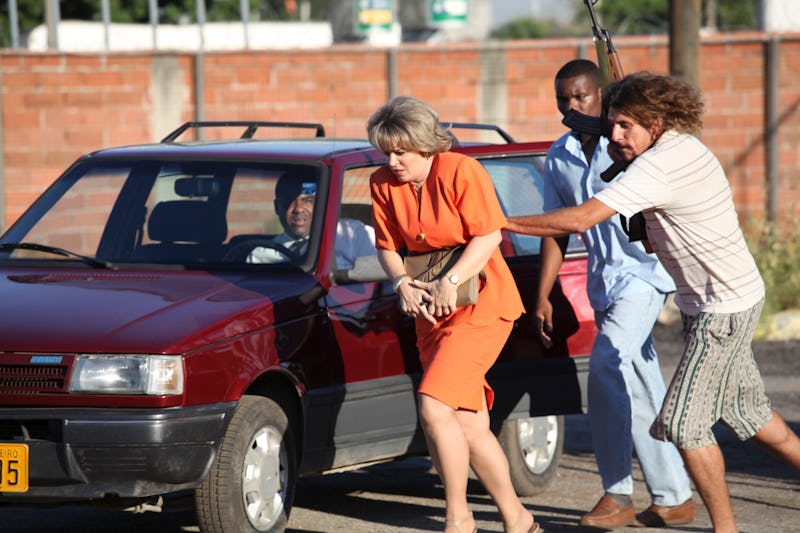 Netflix's newest original series, Captive is a true-crime docuseries that dives head first into some of the most famous cases of kidnapping around the globe. The series is told from all angles of the crimes, including the offenders themselves. It gives insight into the mindset of the victim, their families, the police, and the kidnappers during the time of the captivity in question. Episode 2 will focus on what they refer to as, "The Cola Kidnap." Brazilian Coca Cola CEO, Corinne Coffin was kidnapped and her family was extorted for ransom in 1991. But, what is Corinne doing now all these years later?
Well, it is certainly understandable that someone that has been through what she went through would not want their information public ever again. Any searches for her recent activity turn up nothing and she is not available on any social media platforms. She has essentially disappeared from the internet since her release in 1991, and I really can't blame her. This is why is it astounding to see her tell her harrowing tale in her episode of Captive. She is calm, controlled, and remembers her experience in great detail, which makes it that much more fascinating to hear her recall.
As the Netflix docuseries shows, Coffin was held hostage in her kidnappers' hideout for 12 days and claims she even had a stroke while there. Viewers hear from the lead kidnapper, Ronaldo Monteiro, in the documentary, and he explains that Coffin's wealth was the number one reason for her becoming a target. Coffin herself admits that she lived an extremely privileged life saying, "I lived in a high-rise apartment building, I had a maid and a driver and could afford to have my children study at a private school. So, I had a wonderful life." Of course, being wealthy doesn't make you deserving of having it taken from you. Her success simply made her a more attractive target for extortion.
In the most disturbing parts of the interview, Ronaldo goes on to explain how he and his colleagues watched Coffin's routine for weeks before they finally stopped her driver on her way into work and kidnapped her in the middle of a crowded street. Coffin says of this experience, "I thought why did I not tell my husband I loved him this morning? Why did I not hug my kids one more time? I kept thinking about how I might never be given that chance again." This makes it pretty clear why she stays under the radar today. Once someone has spent weeks watching your every move, you probably want to keep away from social media.
It is very clear that Coffin is a strong woman who doesn't let anyone get the best of her. Simply from her own story, a picture is painted of a heroic stoicism during her captivity that actually led to Ronaldo feeling some compassion for her. He said himself that he was taken back by her demeanor and that she was unlike any victim he has ever encountered. Coffin says, "I very early on did not want to show them any weakness. I didn't cry in front of them." She later says that although they had taken her hostage and were keeping her from her family, she would not let them take her dignity.
Whatever she is up to these days, one thing is for sure: She is certainly still a strong, successful, inspiring woman to be able to endure that experience and still be able to talk about it today.
Images: Mark Wolf/Netflix(2)