Holiday Quotes To Express Your Family's Love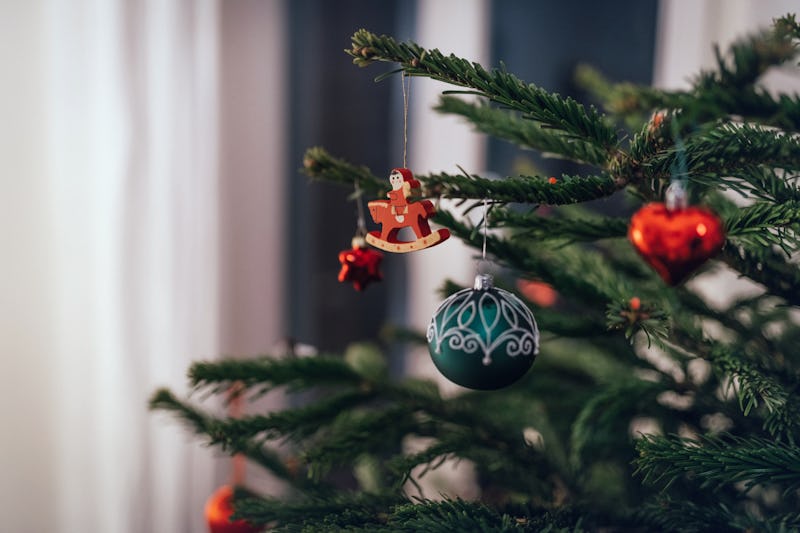 golero/E+/Getty Images
If you're fortunate enough to spend the holidays with your family, then you should consider yourself lucky. As much as being in close quarters with the family can drive anyone a little nuts, these 12 holiday quotes about family for 2016 will remind you just how special they are. Don't let the holiday stresses get to you. Make sure that if you're spending Christmas with your mother, father, sisters, brothers, aunts, uncles, cousins, or grandparents, that you're cherishing that time together.
The truth of the matter is, you don't get to choose your family, and while I'm sure we've all had moments where we wish we could have, learning to love your family unconditionally proves to be one of the biggest blessings in life. As these 12 holiday quotes about family explore, family is bound together by much more than whether or not you get along. Family is bound by blood, by time spent together, and most importantly, by love.
This holiday season, make sure your family knows how much you love them. From giving a gift to making a phone call, it's easy to do just that. In fact, why not share one of these holiday quotes with them? If you can't figure out how to verbalize how important your family is to you, then these quotes can certainly do the job for you.
1. "The bond that links your true family is not one of blood, but of respect and joy in each other's life." — Richard Bach
2. "The love of family and the admiration of friends is much more important than wealth and privilege." — Charles Kuralt
3. "The family is one of nature's masterpieces." — George Santayana
4. "To us, family means putting your arms around each other and being there." — Barbara Bush
5. "A happy family is but an earlier heaven." — George Bernard Shaw
6. "Positive feelings come from being honest about yourself and accepting your personality, and physical characteristics, warts and all; and, from belonging to a family that accepts you without question." — Willard Scott
7. "Happiness is having a large, loving, caring, close-knit family in another city." — George Burns
8. "The only rock I know that stays steady, the only institution I know that works, is the family." — Lee Iacocca
9. "My family is my strength and my weakness." — Aishwarya Rai Bachchan
10. "The most important thing in the world is family and love." — John Wooden
11. "My family is everything. I am what I am thanks to my mother, my father, my brother, my sister... because they have given me everything." — Ronaldinho
12. "My friends and family are my support system. They tell me what I need to hear, not what I want to hear and they are there for me in the good and bad times. Without them I have no idea where I would be and I know that their love for me is what's keeping my head above the water." — Kelly Clarkson
Images: golero/E+/Getty Images; Giphy