This Woman Is Going To Be On Canada's $10 Bill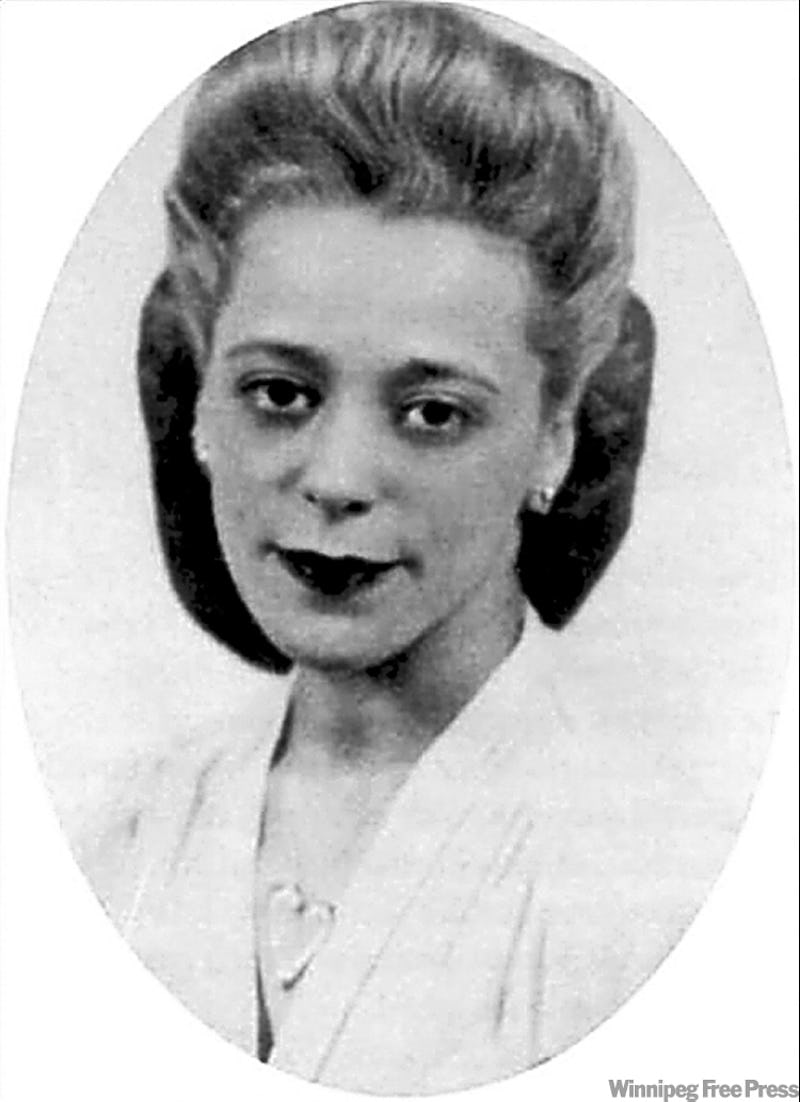 She's a woman of color who fought against racial discrimination in Nova Scotia, and now she's about to be the face of Canada's $10 bill. Don't know who I'm talking about? Even if you aren't exactly sure who Viola Desmond is or what she's known for, chances are you've probably seen her name floating around the internet over the past couple of days. The reason is because Desmond is about to be the first Canadian woman ever to get printed on Canadian money, as reported by the Independent. This is a huge deal, obviously, and comes only a few months after the United States Treasury announced that Harriet Tubman would replace Andrew Jackson on the $20 bill.
Desmond is one of five women who were shortlisted as possible choices to get printed on Canadian dollars. The other women who were considered include Fanny Rosenfeld, an Olympic medalist from 1928; Pauline Johnson, a poet; Elsie MacGill, who broke glass ceilings in the male-dominated field of engineering; and Idola Saint-Jean, a feminist journalist from Quebec. If you ask me, I think all of these women deserve their own spots on Canada's bank notes. Launchig $10 bills with Desmond, which will be issued come 2018, is a pretty good start.
This isn't the first time by any means that Desmond has received recognition from Canada. Canada Post featured Desmond on a commemorative stamp during Nova Scotia's Black History Month in 2012. And earlier this year, Desmond became the first woman of color to be portrayed on Heritage Minute, a video series that highlights some of the most important moments in Canadian history.
It's no wonder Desmond's now going to appear on Canada's $10 bill. Here are the top facts you should know about Desmond's impact on the global civil rights movement and Canadian history:
She Protested Against Segregation
In 1946, Desmond refused to give up her seat in a whites-only section of a movie theater in New Glasgow, Nova Scotia. At the movie theater, called Roseland, black people were required to sit in the balcony, whereas white people sat in the main seating area (which obviously had better views of the movie and so forth). When Desmond wouldn't leave the theater, authorities escorted her out and she was put in jail overnight. Although Desmond has been called the Rosa Parks of Canada, this incident actually happened nearly a decade before Parks denied to give her seat up on a segregated bus and got arrested for it.
She Started A Beauty Parlor For Black Women
After studying at Field Beauty Culture School in Montreal, Desmond opened her first business, Vi's Studio of Beauty and Culture, a beauty parlor and shop that specifically met black women's needs. Eventually, she expanded it to create her own beauty school called the Desmond School of Beauty Culture as well as her own beauty line.
She Reminds Us Of The Work That's Still Ahead Of Us
Long after Desmond passed away in 1965, historians, artists, and researchers alike continue to educate others about her legacy. Numerous documentaries have been produced about her, including Journey to Justice by the National Film Board of Canada. She's had scholarships named after her, songs sung about her, and books written about her, including Sister to Courage, written by her sister Wanda, and even a children's book.
Considering the time period and everything that Desmond did in her lifetime, she's the perfect person to earn a spot on Canadian money — not to mention, this is a big win for equality across the board. I sincerely hope other countries will begin to follow suit.
Image: Wikimedia Commons