See If Your Fave Is Eligible For A Golden Globe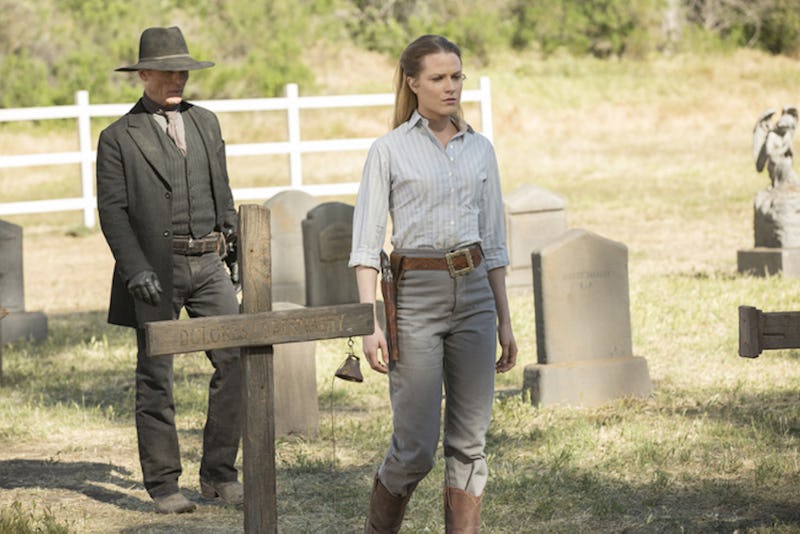 Every year we're reminded: We're still deeply mired in the Golden Age Of Television. And thank god there were some amazing shows this year, so we could hide from the horror of 2016 and get nostalgic with Stranger Things and theorize about Westworld. Now, all of sudden, 'tis awards season yet again, with the nominations for the 74th Annual Golden Globes being announced Monday. So, from the rich cornucopia of television this year, which shows are eligible for a Golden Globe nomination from the Hollywood Foreign Press Association? It essentially comes down to three factors: platform, dates, and run-time.
On the Globes site, if you're so inclined or interested to read it, nerd, there's a hefty 11-page PDF with all of the nomination guidelines. For television, the shows eligible for nominations have to be available on "broadcast, basic and premium cable and digital delivery," which the HFPA calls "recognized media platforms." (Aka, no YouTube videos or anything delivered through social media.)
The eligibility period for potential nominees is the calendar year, January 1, 2016 - December 31, 2016. Shows have to have aired during prime time, unless they were made available digitally like on Netflix, Hulu, Amazon, etc. (There's so much internet!) Shows must have at least 150 minutes of running time, and TV movies must be at least 70 minutes long. My favorite part of the TV rules is that the show "must tell a story." Subtle burn from the HFPA buried in this PDF.
So, really, the rules apply to just about everything you watched this year. There is, however, one rule that's surprising: Variety shows are not eligible, which is why you never see Saturday Night Live at the Globes.
Who are critics predicting will clean up at the awards on Jan. 8? The Golden Globes is a curious award show, a little different than the others. As Vulture notes, it's harder to forecast the Globes since there are less than 100 members of the HFPA, and they really give credit where it's due to new shows that typically don't get recognized elsewhere. As the site also notes, Mozart In The Jungle, Brooklyn Nine Nine, Jane The Virgin, and Transparent all got nominations in their first season.
Among most predictions this year for drama series are Stranger Things, The Crown, Westworld, This Is Us and veteran Game Of Thrones. There's also Designated Survivor, a maybe for both Vulture and The Wrap. The comedy category favors Atlanta, Veep, Insecure, Transparent, and Silicone Valley, and Vanity Fair thinks Divorce might have a shot. There were six shows nominated for comedy last year, which could happen again. If there's one thing everyone can agree on, it's the Limited Series category. The frontrunner is The People v. OJ Simpson: American Crime Story, along with The Night Of and The Night Manager.
The Golden Globes are a fun show that don't necessarily predict other awards shows, but they might give you a look at what shows you might have been missing. They might also award your faves that wouldn't get credit at the Emmys or Oscars. (Personally, I have my fingers crossed that Millie Bobbie Brown gets a nomination for playing Eleven on Stranger Things!)
Images: John P. Johnson/HBO; Netflix