The Kylie Shop Has Some Shopping Restrictions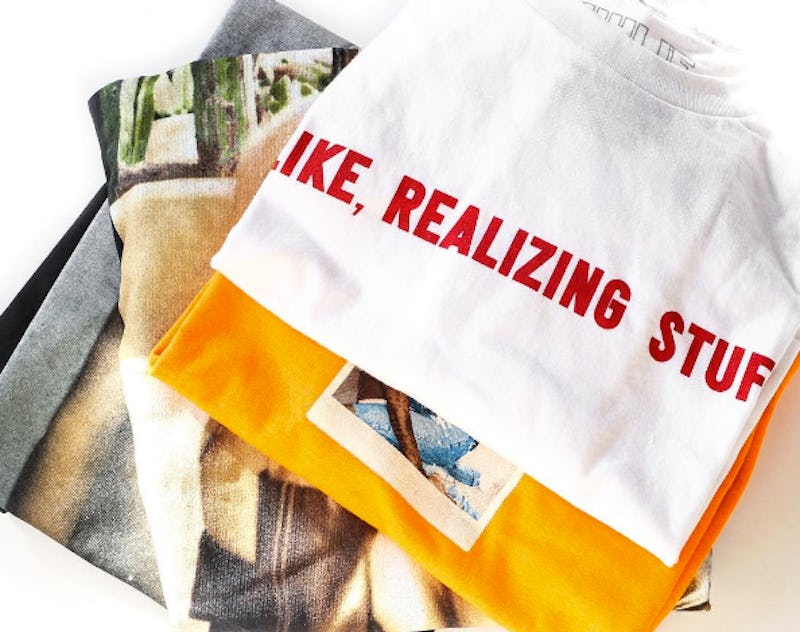 The big day is finally here. The Kylie Shop is open for business, but there are a few things you should know before you shop. Thankfully, Kylie Jenner has given the rundown on her website, and there are some shopping restrictions when it comes to buying. How many Kylie Shop items can you buy at once, you ask? Your online shopping options are limited.
If you haven't already heard about the Kylie Shop, then you've been living under a rock. The 19-year-old has teased the heck out of her fans with an Instagram page showing all of her new t-shirts, accessories, and more. After so much hype surrounding Jenner's latest venture, it only makes sense that there would be a shopping restriction. After all, her Lip Kit launches do break some serious buying records. There's no doubt in my mind that her online merch store will be the same way.
To try and fix that problem, Jenner is only allowing five items to be purchased at once. According to her website, the restriction is in place so that as many people can shop as possible. So while it might seem like a burden to some, the shopping ban is coming from a good place.
The Kylie Shop officially opened for business on Dec. 10 at 10am EST. Unlike her other Kylie Cosmetics launches, she decided to do this one on the weekend. The same weekend that she opened her Kylie Cosmetics Pop-Up Shop, to be exact. Basically, it's the most Jenner-filled weekend thus far.
There are tons of different items to shop. From t-shirts with Jenner's face on them to calendars and iPhone cases, you better choose wisely. Especially since you can only buy five at a time. The full list of prices is on Jenner's website. They range from $15 iPhone cases to $200 bomber jackets.
Good luck shopping. And may the odds be ever in your favor.
Images: thekylieshop/Instagram (1)