Here's Why The Kylie Shop Isn't Open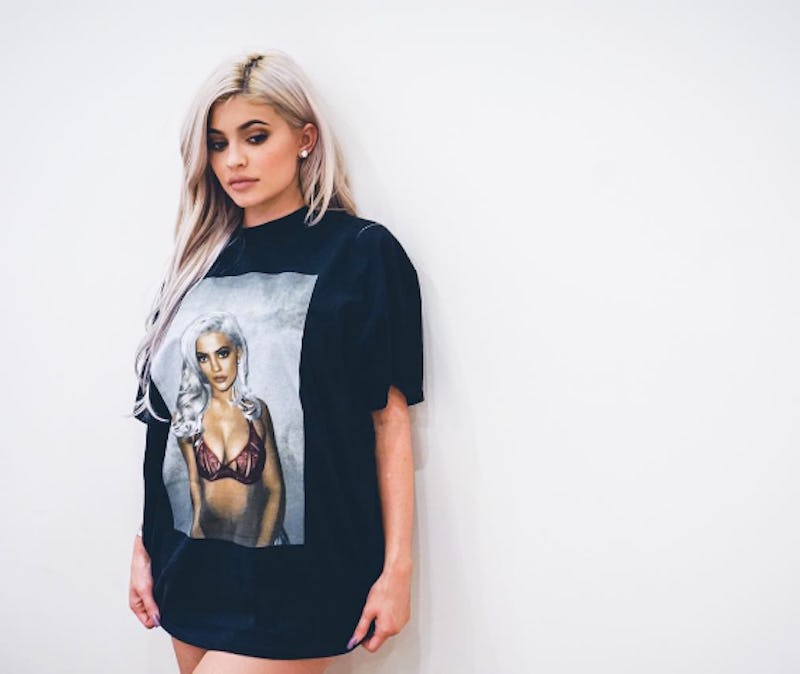 When Kylie Jenner creates a new product, the world waits. So when there's a slip up, it's not going to fly under-the-radar. That's exactly what appears to have happened when it came to the kick off time for her new website. If you're wondering if the Kylie Shop is open, you're not the only one baffled by the launch. There's been some confusion, but here's the deal with the online shop.
If you're looking to buy your Jenner merch, you probably noticed that the timer on the site is a little messed up. First off, no, the site didn't already crash. It seems as though the timer counting down until launch time was set to Eastern Time instead of Pacific Time, leading people to believe that the buy time was early Saturday morning on the East Coast, when actually it's later in the day.
Just to clarify, the Kylie Shop will be open on Dec. 10 at 1 p.m. EST and 10 a.m. PST. According to Jenner's website, that is the official launch time.
Like I said before, the timer seems to have been set to EST, which had people thinking they could shop earlier than they could. As of 11am EST, the clock on the home screen appears to be kind of glitchy, but hopefully it will all be sorted out by go-time.
Fans looking to buy all all sorts of confused by the time mistake. According to Twitter, some people think that they missed their chance to shop, while others are just irritated that they have to wait an extra three hours. Here are some of the tweets that illustrate the general mood among eager fans.
The GIF says it all.
Time zones are a beautiful thing.
Fans were left with this image instead of shopping options.
The early access got pushed back three hours too.
People are still excited though.
SOS!
Nightmare turned reality?
Bottom line: make yourself a cup of tea and get those wallets ready, because you have some time to wait.
Images: thekylieshop/Instagram (1)