ColourPop X Revolve Team To Sell Must-Have Beauty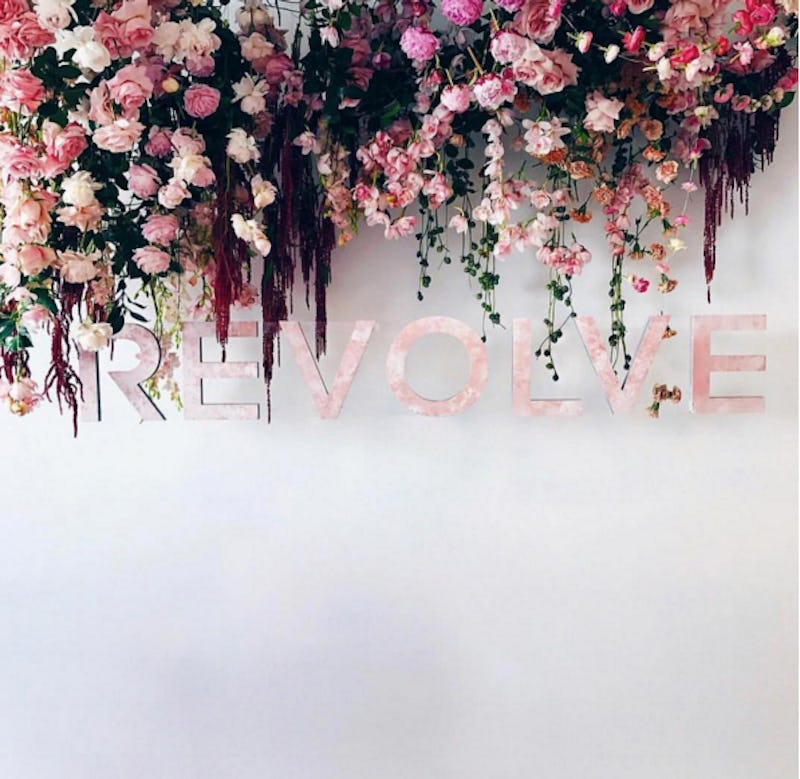 Previously, you could only find these super affordable makeup products on one website. But, now that Revolve's launched a new beauty section for your shopping pleasure, your favorite cosmetics brand is getting in on the action. What's in the ColourPop X Revolve collection? Not only can you find ColourPop products on this retailer's site, but you also won't be able to shop these sets anywhere else.
According to a press release, the Revolve Beauty section will carry products from brands you know and love, but there are a few exclusive items in the line-up. The ColourPop sets are among those super exclusive products that are retailing only at Revolve. Oooo, these items are very special, indeed!
You'll find two eye shadow and lippie sets from ColourPop when you pay a visit to the Revolve website. According to ColourPop's Snapchat, the shades in these sets already exist, but they've never been sold as bundles before. These sets and their amazing star-studded packages are "super limited edition," according to the brand. There are five different kits to choose from, two containing eye shadows, two with lippies and one highlighter and bronzer duo. They retail from $18-$30. Enough from me already, get to shopping while supplies last!
This is a match made in makeup heaven.
The fact that you can now shop your fav beauty and fashion pieces at the same place is a pretty big deal.
How could you say no to this totally cute packaging?
As you could expect, the shades inside the box are just as awe-worthy.
ColourPop X Revolve Highlighter & Bronzer Duo, $18, Revolve
There's no going wrong with a little Wisp highlighter action, especially when paired with the golden bronze Poolside shade. Consider your makeup routine complete.
ColourPop X Revolve Eye Shadow Kit, $30, Revolve
The shades Hanky Panky, Amaze, Paradox, Static, Cricket and Tang will give you the perfect berry-colored holiday beauty look.
ColourPop X Revolve Eye Shadow Set, $30, Revolve
This six-piece shadow set holds Truth, La La, Bandit, To A-T, Nillonaire and Mittens. Say hello to your new go-tos.
ColourPop X Revolve Lip Kit, $30, Revolve
Tootsi, Cami, Hollywood Blvd, Love Life, Bichette, and Dukes make up the hottest shades of the season, so feel free to rock these hues all throughout the holidays.
ColourPop X Revolve Lip Kit, $30, Revolve
From bold pink to deep burgundy, this kit has the means to make your season bright! Shades include Oh Snap, Brink, Poppin', Trust Me, Poison and Chateau.
Images: colourpopcosmetics/Instagram (1); ColourPopCo/Snapchat (3); Courtesy Revolve (5)