Can You Still Shop Kylie Goods IRL?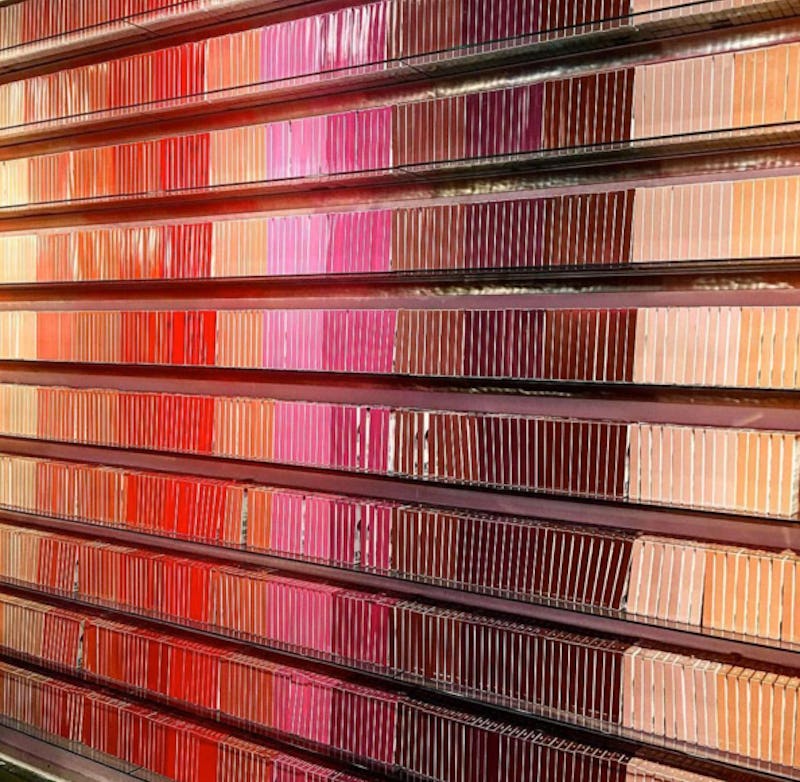 As I'm sure you noticed, the Kylie Jenner Pop-Up shop pretty much took over the Internet from the moment it opened to the public. People who attended the event were freaking out and tweeting about their excitement, while all those who couldn't make it took to the Internet to console themselves. Hey, if you can't be there IRL, at least you can live vicariously through others, right? By the looks of it, the hype won't be disappearing just yet. Is the Kylie Jenner Pop-Up Shop Still Open? There's still time to pay a visit to this very special store.
According to a press release, this location will be in operation while supplies last. Based on Jenner's Instagram, the pop-up is going strong. I must say, I'm pretty surprised that the goods didn't sell out immediately, considering how many people were in line waiting to enter hours before it first launched.
But, Jenner's taken precautions in an effort to make sure as many fans as possible get to experience this crazy cool shopping experience. There's a time limit in place for purchasing once inside the store, and you can only buy up to three of any one items (so no stocking up on 15 tubes of Candy K) and I honestly think that's what's going to help this place stay in business as long as possible.
One day after opening, the inventory is still in stock.
I mean, there are tons of products lining the walls, so that's definitely good for business.
From stocking products to the decoration, Jenner really thought of everything.
You can rack up on Kylie Cosmetics beauty supplies as well as exclusive Kylie Jenner merchandise.
Despite all of the shoppers, this pop-up will hopefully be here for days to come.
Which really is no small feat, considering the huge turnout.
The press release states that the location will be open from be open from 10 a.m.-9 p.m. PT Monday through Saturday, and 11 a.m.-7 p.m. PT on Sunday, as long as items are in stock. If you live close-by (or are down to do some traveling) be sure to take advantage of this shopping opportunity while you can!
Image: kyliejenner/Instagram (1)