13 Holiday Quotes For Cards For 2016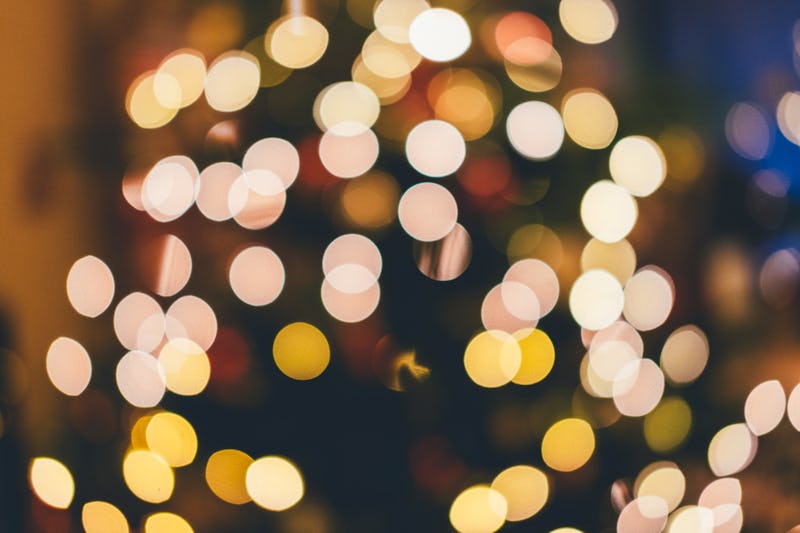 Sandro Fabris/Moment/Getty Images
Planning on sending out holiday cards this year? If so, you'll want to bookmark these 13 holiday quotes for cards for 2016. When it comes to filling out holiday cards, sometimes your mind can go blank. Fortunately, these 13 quotes will share the perfect amount of joy, inspiration, and love with your friends and family.
Sending out holiday cards is no easy task. You have to buy (or make!) cards, stamps, and envelopes. You have to compile addresses. You have to stuff envelopes. Having to write a personal message in each card is asking a lot, especially for those friends who you haven't seen in years but still exchange holiday greetings with every year. And as for those friends that you actually do have personal messages for? Adding in a motivational quote will only compliment that message.
Share some words of wisdom, peace, and kindness in your holiday cards this year. From Dr. Seuss to Laura Ingalls Wilder, the authors of these 13 holiday quotes know how to shed some light on the season. Now go share that light with those you love most. Even if you can't see all of your friends and family during the Christmas season, you can still love them from afar.
1. "Every piece of the universe, even the tiniest little snow crystal, matters somehow. I have a place in the pattern, and so do you. Thinking of you this holiday season!" — T.A. Barron
2. "Christmas is not a time nor a season, but a state of mind. To cherish peace and goodwill, to be plenteous in mercy, is to have the real spirit of Christmas." — Calvin Coolidge
3. "Christmas waves a magic wand over this world, and behold, everything is softer and more beautiful." — Norman Vincent Peale
4. "May your walls know joy, may every room hold laughter, and every window open to great possibility." — Mary Anne Radmacher
5. "It is tenderness for the past, courage for the present, hope for the future. It is a fervent wish that every cup may overflow with blessings rich and eternal, and that every path may lead to peace." — Agnes M. Pharo
6. "Our hearts grow tender with childhood memories and love of kindred, and we are better throughout the year for having, in spirit, become a child again at Christmas-time." — Laura Ingalls Wilder
7. "Christmas is not as much about opening our presents as opening our hearts." — Janice Maeditere
8. "The joy of brightening other lives, bearing each others' burdens, easing other's loads and supplanting empty hearts and lives with generous gifts becomes for us the magic of Christmas." — W. C. Jones
9. "Maybe Christmas," he thought, "doesn't come from a store. Maybe Christmas … perhaps … means a little bit more." — Dr. Seuss
10. "The best and most beautiful things in the world cannot be seen or even touched. They must be felt with the heart. Wishing you happiness." — Helen Keller
11. "This is my wish for you: peace of mind, prosperity through the year, happiness that multiplies, health for you and yours, fun around every corner, energy to chase your dreams, joy to fill your holidays!" — D.M. Dellinger
12. "Christmas is not a date. It is a state of mind." — Mary Ellen Chase
13. "One of the most glorious messes in the world is the mess created in the living room on Christmas day. Don't clean it up too quickly." — Andy Rooney
Images: Sandro Fabris/Moment/Getty Images; Giphy