How To Get Involved In A Local Campaign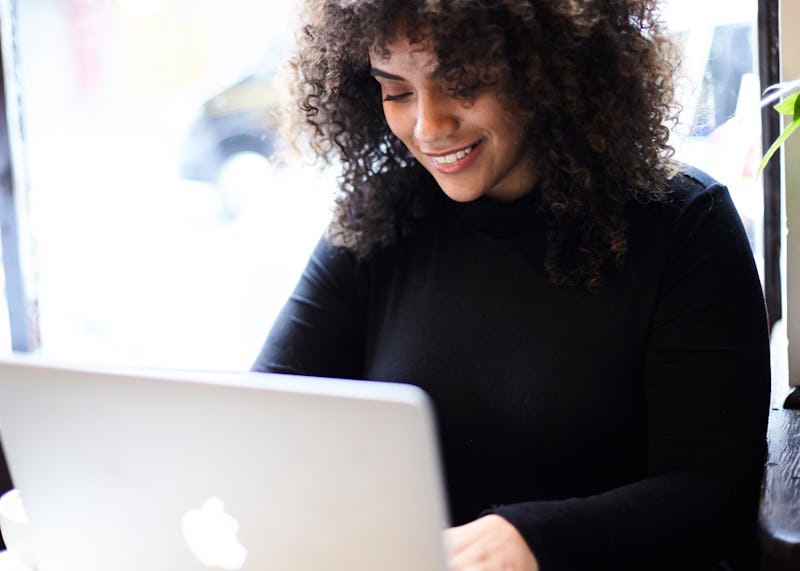 With so much drama resulting from our presidential race, it's easy to overlook the massive and often devastating changes that took place on the state and local levels this election year. Though presidential races are an important and incredibly newsworthy component of politics, we learned over the last eight years that presidents cannot by themselves forge change — it's the members of Congress, legislators in state General Assemblies, and other local elected officials that decide what happens in our day-to-day lives. To avoid another disaster like 2016, now is the time to get involved in local politics.
Whether it's important decisions that govern abortion rights or the seemingly more-mundane forms of legislation that determine how much you're taxed, local and state politics are absolutely critical to those who wish to make their worlds better. Unfortunately, all the noise at the top of the ticket made local and state elections seem less important by comparison.
I should know — this fall, I worked as field director on a state legislative race in a suburb of Raleigh, the capitol of my home state of North Carolina. A field director's job is almost entirely comprised of recruiting volunteers, and my job was all the harder due to N.C.'s status as a battleground state.
In June, former Democratic nominee Bernie Sanders told C-SPAN why he wasn't giving up despite the seeming end to his candidacy:
We need to get people running for office at every level of government. Because what happens at the state level and the community level are very important. That's what I mean when when I say we need a revitalization of American democracy.
Sanders was right: change isn't trickle-down, and must come from the ground up. Below are some tips on getting involved in state and local campaigns.
1. Volunteer, Volunteer, Volunteer
If you ask any campaign staffer on either side of the aisle what they most need, their second response (after campaign donations, of course) would be an overwhelmed plea for volunteers. Whether it's a general election, a state-wide one or smaller municipal elections, there isn't a single campaign in the country that doesn't need more volunteers.
Volunteer roles vary based on your availability, interest, and timing within the election cycle. Volunteers typically are needed for smaller office tasks such as data entry and sometimes donor research when the elections are further out, and as the election nears, volunteers are needed to contact voters to get the word out about a candidate or cause. There are two main types of voter contact: door-to-door or "canvassing," and phone calling, which is known in campaignspeak as "phone banking."
Yes, walking around neighborhoods with a clipboard full of information seems weird, but it's an integral part of a successful campaign. I've walked many miles for multiple candidates in the past eight years, and I've never once had a door shut in my face — people are typically friendly and want to go about their business.
2. Attend Campaign Events
Whether it's a local advocacy organization or a candidate hosting an event, campaign talks and other events are one of the best ways to both learn more about a cause and speak to those who can tell you more about what they're fighting for. Many events, especially in the case of local organizations and non-profits, are often publicized on social media ahead of time, and if they're not, you can typically find out about candidate events by signing up for their mailing lists. These events are typically free and open to the public, and if they're not, the place where you got information on them will say so.
3. Read Local And Do Your Research
As a far-left North Carolinian, I've watched in frustration as my state was consistently derailed in the national media for our appalling "bathroom bill." I naturally was irritated that so many people viewed my state so negatively, but more of my anger stemmed from how little the reporters in New York and Washington writing about N.C. actually knew about our politics. Local news coverage, especially by alternative weeklies like the excellent Indy Week that covers the Raleigh-Durham-Chapel Hill region of central N.C., provided a much more nuanced and complete view of the political climate that led to HB2.
Local coverage will always beat national coverage when it comes to local and state races — you can't fully know a state or city's history of civil rights violations, or racism in their police departments, without living there. The same standard applies for candidates and other important measures on ballots. Most major and alternative local newspapers publish voting guides and endorse various candidates, and by reading all of these alongside your own research into candidates' backgrounds, you can get a fairly accurate view of what's at stake in local and state elections provided by people who are paid to research them.
Local politics are really, really different from presidential politics. D.C. is a city built for politics; local politics, especially those that happen outside of state capitols, take place in city council chambers that are part of strip malls, church rec halls, and taverns. They deal with everything from raising taxes to build new highways to barring cities from setting their own minimum wages, and as such, are an essential part of political and everyday life. My biggest hope over the next four years is that people realize that the only way to circumvent the dangers presented by our new president is to work at the local level. If we don't, we're doomed to another disaster like 2016.