Marie Lu Dropped Some BIG Hints About What's Next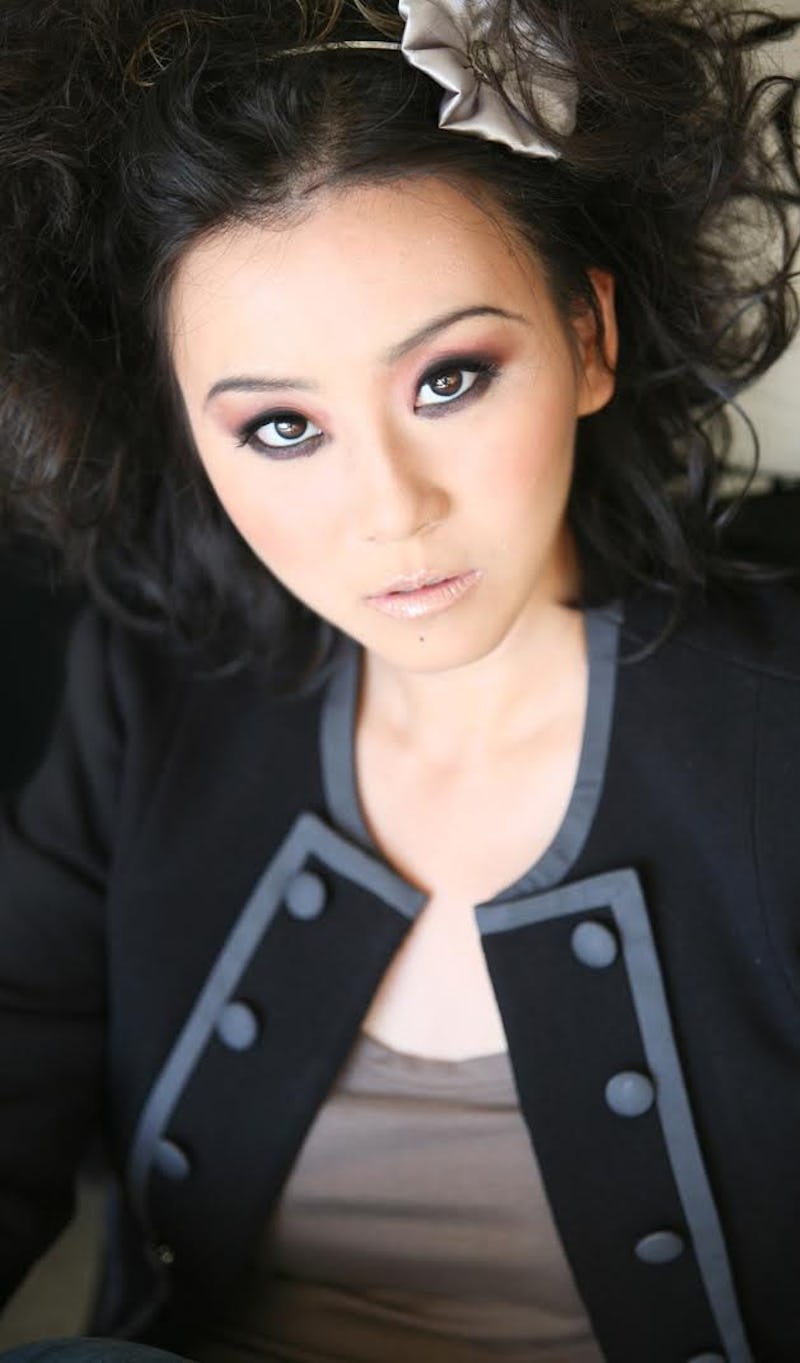 The big name on every YA lover's lips this year has got to be Marie Lu. She's the author of the popular Legend and The Young Elites trilogies, and she's got not one but two huge projects on the way: a duology starting with her upcoming book Warcross , and a massively exciting YA adaptation of Batman. In Marie Lu's Reddit AMA last week, she was inundated with excited fans hoping to hear more about what's coming next — and boy, did she deliver.
In the Q&A forum on Thursday, she treated her fans to clues about Warcross and the Batman project — but that's not all. She also teased us with hints about even more projects that might be on their way — and perhaps even a big crossover project beyond all of our wildest dreams. "I have this scheme in my head where Legend and The Young Elites are actually set in the same universe," she wrote. "Warcross is also part of that universe. Someday, I will explain everything." Um, whoa. Is this for real?!
Lu also answered one fan's question about whether she would ever return to the Legends series with a winky face, and the words "Stay tuned." Now, that definitely sounds like she's up to something.
It's one of the most exciting things for fantasy-lovers when an author shows you how their worlds can connect — and Lu definitely didn't disappoint, even imagining how her main characters would interact with our own world. Apparently, June from the Legend trilogy would be a Sherlock fan; Day from Legen would love Firefly, and Adelina from The Young Elites books would be binging Breaking Bad and Game of Thrones.
But it gets better: Lu even alluded to how her existing trilogies might intersect with Batman's universe. "Batman would probably get along with June," she mused. "I imagine he and Day would bicker a lot. He would probably be mortal enemies with Adelina." Is anyone else now obsessively fantasising about a Batman-Legend crossover?
Lu also gave her readers a behind-the-scenes insight into her new Batman project: "Working on Batman was such a different experience than working on my original books, but how fun was it to play in that sandbox! I had so much fun. It's a bit surreal to be in a world that isn't one's own, though — I had to stop sometimes to ask questions about what I was and wasn't allowed to do, which is a strange thing for me as a creative person. It has been an amazing experience so far, though!"
And while Warcross is still almost a year away, Lu did say that her World of Warcross Pinterest board will give eager fans a pretty good hint about what the book will contain.
The writer has been open on Twitter in the past about how hard she finds writing first drafts, so it was fascinating to hear a bit more about her writing process, particularly these words of wisdom that she shared with aspiring writers: "Don't be afraid to write bad first drafts — just finish something first, so you can work with it." She also reassured one struggling writer with this beautiful motivational sentence: "I want to send you all the encouragement and heart in the world, because the world needs your creativity."
It sounds like The Young Elites, which just wrapped up this fall with The Midnight Star, was the hardest of all her projects. Marie Lu admitted that the series "was incredibly difficult for me to write, since Adelina had such a dark mind. I had to be in there for four years! Still, I loved her and found her fascinating to explore; I actually really loved writing the ending to the entire series. Everything had been building up to the final page in The Midnight Star, so it was cathartic to get there."
It's no secret that Marie Lu is a big video games fan — she previously worked as a video game artist, and new book Warcross is about two teenage bounty hunters hired to catch a hacker within a virtual reality game — so there's really no better person to take game recommendations from. In the Reddit chat, Lu revealed that her personal favorites are Assassin's Creed 2, Journey, Sonic 2, and The Last of Us — and that she is currently getting started on Overwatch and League of Legends.
But if games aren't really your thing, don't worry: you can still take some recommendations from your fave author. Lu made a whole list of her favorite books for you to get stuck into:
Watership Down by Richard Adams
Six of Crows and Crooked Kingdom by Leigh Bardugo
the Redwall series by Brian Jacques
Kushiel's Dart by Jacqueline Carey
the Illuminae series by Amie Kaufman and Jay Kristoff
Proxy by Alex London
Furthermore by Tahereh Mafi
the Harry Potter series by J.K. Rowling
An Ember in the Ashes by Sabaa Tahir
Ready Player One by Ernest Cline
The Martian by Andy Weir
You can't deny, the woman's got great taste. And this whopping list of recommendations should tide us over until we can get our hands on new Marie Lu books!