'ANTM' Needs Ashley Graham's Voice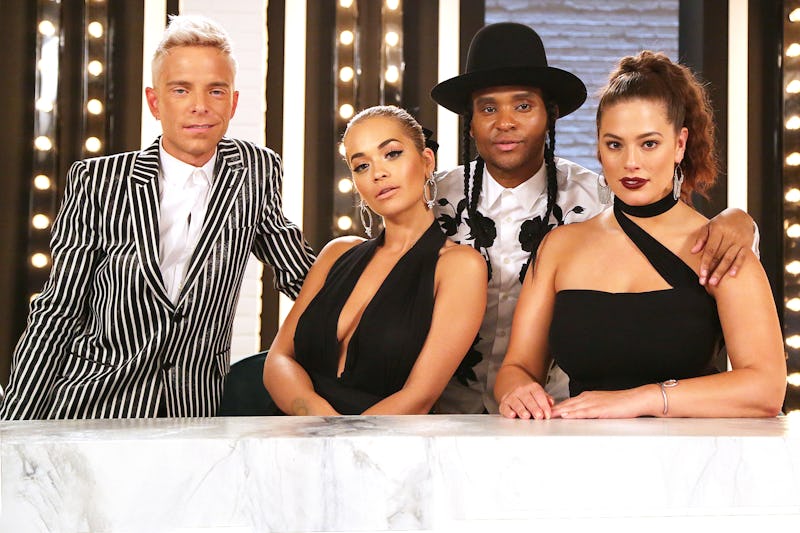 I never thought that I needed a reboot of America's Next Top Model to happen, but now that I see Rita Ora and the gang that VH1 has assembled to judge and prep the contestants, I'm all for it. The new America's Next Top Model (at least from what I've seen in previews) has for lack of better words, a more badass, edgy component than the Tyra Banks years. Maybe it's the network, maybe it's the cast, maybe it's the hosts, but America's Next Top Model feels different with this reboot. I think the show's secret weapon will be not Rita Ora, but one of the new judges. Ashley Graham's point of view is something that America's Next Top Model needs.
Why is America's Next Top Model getting a revamp? It moved to a new network — the CW to VH1 — but Tyra Banks is still executive producing, and she's looking for a new kind of model. According to People, Banks said, "It's no longer just about having the highest cheekbones and best pout and the best hair. My goal is to really get into these girls' heads that I'm not looking for some successful model and I'm not looking for some social media star. I'm looking for both. I'm looking for a hybrid, because that's where the world is."
Banks has a point here, and one of the models who has best used her social media platforms to show off her personality has been Graham. She was the first size 16 cover model to be on the Sports Illustrated Swimsuit Issue, but she's not just a pretty face. According to People, Graham is also very open about her body struggles, opening up in a TED talk. In the talk, Graham said, "I felt free once I realized I was never going to fit the mold that society wanted me to fit in. I was never going to be perfect enough for an industry that defines perfection from the outside and that's okay. Rolls, curves, cellulite, all of it — I love every part of me."
The fashion world is often seen as an industry that thrives off telling women what to look like (and what not to look like), but Graham is trying to change that. She has a seat at the table, and she's trying to dismantle it from the inside out. As Graham told E! News, "You don't see enough women my size on the runways, so this is very important to have [the show] be a diverse group."
Graham can bring a fresh, brand new point of view to America's Next Top Model — a show that has already had 22 seasons of the same thing. Graham pushes for acceptance and diversity, and I'm sure that her mantras will spill over into her judging and the advice that she gives the new America's Next Top Model contestants.
Images: VH1